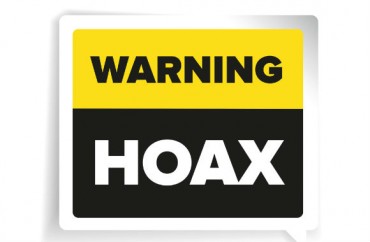 Bogus threats were 'to call attention to racist incidents at the high school'
Back on April 9, students at a Minnesota high school staged a walkout to protest racist threats sent to black students via an Instagram account.
The messages, which included the N-word and death threats, targeted a black student club at White Bear Lake Area High School, the Pioneer Press reports.
In a show of support for the walkout, school administrators did not enforce disciplinary measures against participating students.
The Daily Wire reports a white female student was accused of sending the messages by a black (female) peer. The latter said the white student had probably sent the messages because she was mad the school would not allow her to organize a Turning Point USA club. (The black girl, on the other hand, was permitted to start a "black student affinity group.")
The black student also sent an email to school administrators threatening to go to the media and to file a lawsuit "to let the public know how [the administration] really operates in this city."
However, an investigation later proved the entire thing was a hoax.
MORE: White Bear Lake district lesson separates students: "privileged" & "targeted"
"The initial investigations by the FBI, our local police department, and the school district uncovered that the social media posts were not what they appeared," an email from Superintendent Wayne Kazmierczak said. "The original messages were found to be a hoax sent under false pretense by an Instagram account that was created by a student. The individual who created the social media posts poses no threat to our students of color."
For many in the community, Kazmierczak's message was overly vague, and the district refused to provide further details:
[O]n Wednesday, the city of White Bear Lake issued a press release that shed light on student's motives and identified her as "a juvenile female."

"The juvenile involved indicated during the investigation that the purpose of their post was to raise awareness of social and racial injustice due to past incidents that occurred at school. We shared this information with the school district and added that the investigating officers believe the juvenile does not pose a physical threat," the city said.

City police continue to investigate. They said they haven't determined whether additional people were involved in the deception.
Kazmierczak ended up apologizing in a separate message for using the term "hoax," noting he didn't intend to "minimize the impact that racism or racist acts has on students and families who have been marginalized throughout history …"
The Blaze asked the school district and law enforcement about the race of the hoaxer; the former did not respond, and the latter refused comment.
Read the Pioneer Press and Daily Wire articles.
MORE: Four reasons why hate-crime hoaxers do what they do
IMAGE: LinGrahpics / Shutterstock.com
Like The College Fix on Facebook / Follow us on Twitter