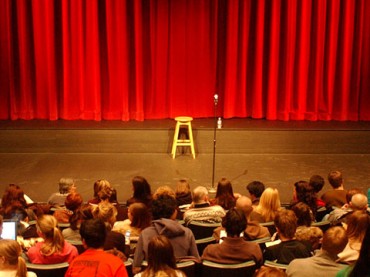 'The push toward STEM education over the last decade has certainly harmed the humanities,' one professor said
Enrollment in humanities decreased by 7.4 percent for bachelors degrees and by 13.8 percent for associates degrees in the spring 2021 semester, according to data released by the National Student Clearinghouse Research Center.
This decline comes as community colleges were disproportionately affected by the undergraduate enrollment decline of COVID-19.
Before the pandemic, humanities were on the decline everywhere in the world except US community colleges, because of associate of arts degrees, reported the American Academy of Arts and Sciences.
Because of community colleges, in 2018, the number of humanities associate degrees awarded reached 413,246, for the highest year level on record.
While there may be many reasons why the humanities at community colleges suffered this spring, some say a factor is that humanities courses were virtual.
"In the Spring 2021 semester, I think the key variable is which courses lent themselves to remote delivery," Matt Reed, the vice president of Academic Affairs at Brookdale Community College in Lincroft, New Jersey, told The College Fix in an email.
"At Brookdale, all of our literature classes were offered remotely, but our Auto Tech and Nursing were offered in person," he said. "We saw higher completion rates for our in-person courses."
Reed told The College Fix that enrollment in humanities courses at community colleges come from core requirements in degree programs and that the humanities are "alive and well" because many people who don't plan to go into those fields take these courses.
Reed also said that as courses return to in person delivery in the fall, humanities courses will see a spike in enrollment.
The challenge for community college humanities
Humanities departments at community colleges face three critical challenges: the identity of two-year institutions as providers of workforce education, limited professional support for faculty, and weak transfer pathways with four-year universities, according to a paper published by the Community College Research Center.
Despite the Spring 2021 numbers suggesting that the last bastion of the humanities is in trouble and the challenges community college these departments face, faculty remain hopeful for its future.
Glenda Pope, professor and coordinator of Religion and Humanities at Sandhills Community College in Pinehurst, North Carolina, said, "The push toward STEM education over the last decade has certainly harmed the humanities, but I am hopeful that the pandemic has revealed the value of community college as an economic and academically sturdy step toward a higher degree."
"I think more people are beginning to understand that community colleges are not only helpful to students seeking a career in the trades but those planning to transfer to universities," she said. "I believe that these programs will recover as pandemic circumstances abate and people will realize the vital need for the humanities."
Pope told The Fix that she would like to see the inclusion of more humanities courses in articulation agreements between two and four year colleges to make transfer pathways easier.
In fact, states are developing programs to strengthen transfer pathways and faculty enrichment such as the "Strengthening MiHumanities" project in Michigan.
The project will bring together community college and university faculty to develop "roadmaps" in humanities disciplines, which will include recommendations for courses and provide guidance for meeting associate degree requirements.
MORE: The case for community college, from someone who went to one
IMAGE: mohammadjangda.Flickr
Like The College Fix on Facebook / Follow us on Twitter