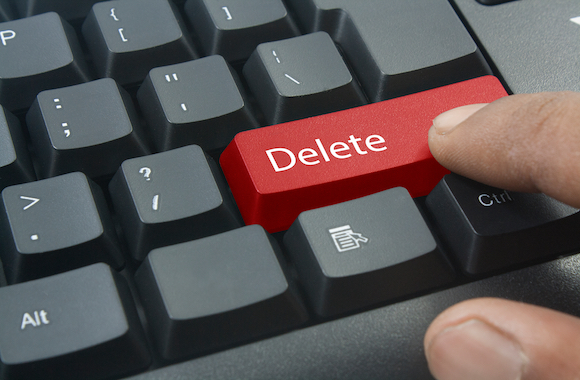 'I know how they operate. We've got a textbook case' with Kavanaugh
A professor who participates in sexual-misconduct proceedings on campus deleted what appeared to be a prejudicial tweet about fraternity brothers following queries from The College Fix.
Rebecca Futo Kennedy first blocked this reporter on Twitter. She later closed off her Twitter account to the public after The Fix asked Denison University about the original tweet in light of her Title IX role.
In the midst of the Brett Kavanaugh controversy last month, the classics professor posted a tweet to her personal account that suggested discriminatory feelings about college-aged men during Title IX hearings.
Apparently referring to the Senate Judiciary Committee hearing on sexual-assault allegations against the Supreme Court nominee, Kennedy tweeted:
I hear Title IX cases on my campus. This 'hearing' is so familiar. It's like he never matured out of his frat boy days. Ever. I know how they operate. We've got a textbook case here. In fact, I could have written this script.
Kennedy was responding to a tweet by progressive Christian author Rachel Held Evans. She said Kavanaugh was "acting like an entitled frat boy who got caught" in his strident response to the allegations before the committee.
Kennedy did not respond to multiple emails and a phone message from The Fix seeking clarification of her tweet about "frat boy days," but blocked this reporter from following her on Twitter. Her Twitter account remained publicly accessible through Wednesday afternoon.
At some point, Kennedy deleted the tweet in which she claimed to know how fraternity brothers "operate." She condemned "college watch type sites" in an Oct. 6 tweet, which was up through Wednesday afternoon:
One of the low level forms of harassment that you can expect when you don't respond to a "reporter" with comments at one of these college watch type sites is that your university email is suddenly enrolled in lots of Republican newsletters and the Trump store email list. #mature
It is not clear if this tweet is supposed to refer to The Fix, which did not sign up Kennedy for any newsletter or email list.

Denison spokespeople Ginny Sharkey and Barbara Stambaugh did not respond to a Fix query Wednesday afternoon about Kennedy's role in the university's Title IX proceedings, and if that role will be altered due to her apparently discriminatory beliefs.
The private university has been sued several times by accused students for how they were treated in Title IX proceedings. The 6th U.S. Circuit Court of Appeals strongly suggested it would reinstate a lawsuit against Denison during oral argument last year.
Judge Amul Thapar, a member of President Trump's shortlist for the Supreme Court, rebuffed the university's lawyer for suggesting it could discriminate against male students to avoid getting sued by female students. The Title IX hearing chair had allegedly told other panelists to consider the "future of 1000 girls" in deciding whether the accused student was guilty.
Denison ended up settling the lawsuit before the appeals court could rule.
At some point Wednesday after The Fix contacted Denison media relations, Kennedy made her Twitter account private. Only confirmed followers of her account may access her tweets.
Various other campus officials did not respond to multiple queries from The Fix, including Kennedy's department chair Garrett Jacobsen and Title IX coordinator Steve Gauger.
Eric Rosenberg, who represented the accused student in the case the 6th Circuit heard, told The Fix in an email that he had "not had any personal dealings with Ms. Kennedy."
But he has represented accused students against Denison in several civil-rights complaints with the Department of Education and "now settled" Title IX lawsuits, Rosenberg said.
"I am not at all surprised it continues to allow employees like Ms. Kennedy to adjudicate Title IX claims even though she holds the gender based views articulated in her tweet," he said, based on what he's learned through these lawsuits and regulatory complaints.
On the day she wrote the subsequently deleted tweet, Kennedy's Twitter timeline was filled with various anti-Kavanaugh postings.
At one point, in a tweet apparently referencing Kavanaugh, Kennedy wrote: "He's in denial about his youthful alcoholism. Its not pretty to admit, but it's the first step to recovery." She did not provide any evidence to substantiate this claim.
MORE: Judge grills university that told Title IX hearing panel 'future of 1000 girls' was at stake
MORE: University gives up trying to punish accused male after appeals court thrashing
IMAGE: hafizi/Shutterstock
Like The College Fix on Facebook / Follow us on Twitter