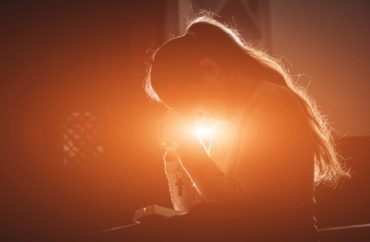 OPINION: The lesson I wasn't expecting
WASHINGTON, D.C. — My journalism internship in Washington D.C. this summer has been one of the most exciting and educational times of my young life so far.
But I learned more than I bargained for.
In addition to training on how to write on deadline and cover Congressional hearings I've also experienced first hand the spiritual battle underway in this country.
I've known of this battle, but I've long enjoyed the safety and serenity and general kindness among neighbors and strangers in my very small, rural Virginia hometown, and as a student at Liberty University in nearby Lynchburg.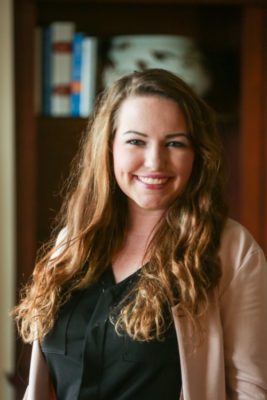 Sure, I've been treated rudely in the past, and I've been mocked for my faith, but what I recently experienced in the capital truly rocked me.
During the last two months, I've been cursed out several times by strangers on the street, called a "white bitch," and physically threatened, twice.
I've walked through thick plumes of marijuana smoke. I've been stared down by motorists so hard that literal chills have gone through my spine.
I don't know if my personal experiences are an anomaly or if this happens to many coeds who visit D.C., but I can speculate that my effort to show the love of Christ by smiling freely at people and maintaining a cheerful disposition caught the wrong kind of attention. I don't go around throwing Bibles at people or attempting to proselytize, but I do believe that, as the Bible states, darkness hates the light.
The most difficult experience of my summer was when I was violently cussed out by a total stranger near my apartment. A woman walked up to me out of the blue and accused me of doing awful things with "her man" Jason. I kindly explained she must have the wrong person. I don't know her or this Jason fellow. She would have none of it. Her string of F-words was followed by her saying she would "lay my white ass out." Soon a crowd had gathered as she continued to yell at me full throttle. The only thing that diffused the situation was when the stoplight turned and I was able to quickly cross the street. When I got some distance away from her I turned around to see where she was, just in time for her to yell at me that she "hates white bitches."
On another day, as I walked to lunch one Sunday after church, an approaching couple glared at me so hard, if looks could kill I'd be with Jesus right now. As they passed, the guy said something incredibly vulgar to me. I cannot repeat it here or anywhere.
These are two of the most extreme examples but there were several other similar times I was confronted in evil ways as I walked the streets of Washington D.C. Part of me feels on some level what I experienced was demonic and a direct assault on the light of Christ in my heart.
I wish I could say that I handled all these attacks without feeling fear or trepidation. I wish I could say my faith in the power and love of Jesus allowed me to easily sail through these moments, recalling Christ's words that if they persecuted him, they will persecute me also, and know that I was in good company.
But to be honest, I was scared. I was shaken up. I called my mom often. I cried out to God, asking why I was being targeted in such hateful ways.
His answer was simple: He told me I'm more than a journalism intern, more than a student at Liberty, more than a naive 20-something in the big city for the first time.
I'm a soldier for Christ placed on the front lines of a battlefield I had never experienced before. It certainly wouldn't be easy, but it would be completely worth it.
I know without a doubt that each tear I shed this summer was held in His hand. I know that when I was literally shaking with fear from the attack on the street corner, even then He protected me and reminded me to be strong and courageous.
And now, as I return to Liberty University, I am wiser, stronger, and more confident in my faith than ever before.
Brothers and sisters in Christ, let my experiences this summer be a reminder. We are at war and will be until Christ returns once more. So pick up your spiritual sword, put on the armor of God, and face the world. They may be threatened by your light, but they can't put it out.
MORE: I was forced out of my PhD program because of my open faith in Jesus
IMAGE: Romaset / Shutterstock
Like The College Fix on Facebook / Follow us on Twitter