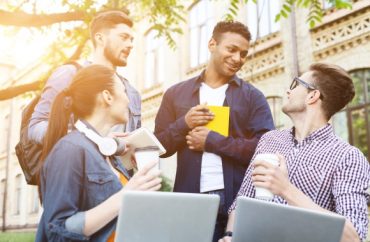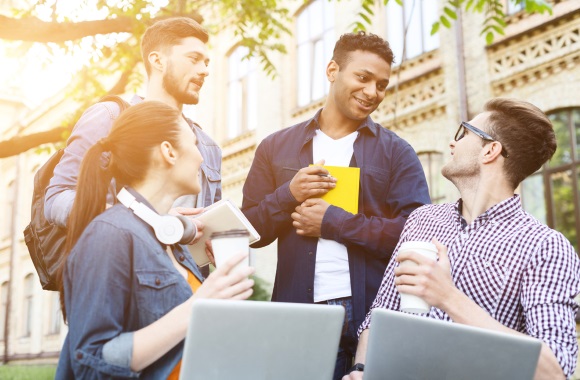 Harvard and other universities already told new foreign students not to come to the U.S.
Immigration and Customs Enforcement announced Friday that foreign students who have never studied in the United States are prohibited from attending U.S. universities this fall if they are solely enrolled in online courses.
The announcement comes after ICE rescinded a policy that revoked student visas from foreign students who attend universities that are solely online.
Under that rescinded policy, foreign students would have had to leave the country or transfer to a university that offered in-person instruction. That policy was walked back by the feds after a lawsuit was filed by Harvard and MIT.
As for the new rule, the agency, which enforces student visas, said that it stems from guidance it issued in March concerning foreign students.
In a July 24 press release, ICE stated: "In accordance with March 2020 guidance, nonimmigrant students in new or initial status after March 9 will not be able to enter the U.S. to enroll in a U.S. school as a nonimmigrant student for the fall term to pursue a full course of study that is 100 percent online."
The policy applies to nonimmigrant F-1 and M-1 students who plan to study at a college or a vocational school.
Universities had already begun telling new foreign students not to come to the United States in anticipation of changes to the student visa program.
The Harvard Crimson, the university's student newspaper, reported that the administration informed students of its new policy with new foreign students. The university formulated its policy because it was concerned with foreign students being trapped in the U.S. if there were further coronavirus lockdowns.
"Such a scenario would prove doubly disastrous if border closures prevented them from fulfilling that federal demand, leaving them trapped between countries," the Crimson wrote, summarizing an email from the administration.
National Public Radio reported that the University of Southern California had also advised new foreign students that they remain in their home country.
The private university wrote to its students and said "We are exploring all legal options and are disappointed that the Department of Homeland Security has not made a more affirmative policy statement to offer clarity and flexibility to new students and universities during this global pandemic," according to NPR.
MORE: Trump was right to bar online foreign students from the U.S.
IMAGE: StudentsTalking/Shutterstock
Like The College Fix on Facebook / Follow us on Twitter