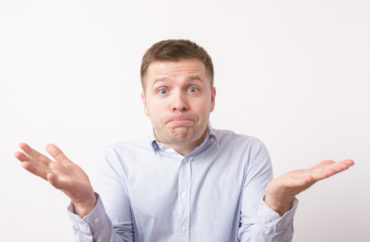 According to a new survey of over 10,000 employees who handle information for a living, white men are the most eager to return to the office in a post-COVID society.
As noted by FiveThirtyEight, that employee definition, created by survey administrator Future Forum, certainly casts a wide net.
About 5,000 respondents to the poll were from the U.S., with an additional 1,000 from other First World countries such as Australia and Germany.
Some 30 percent of white men "want the office to be the only place where they work," roughly double the percentage of black men. On the other hand, white and black women were about equal in their desire to ditch virtual work.
According to Duke University's Angelica Leigh, a possible reason more white guys want back in the office is because office culture was "originally created to accommodate" their needs.
Leigh's research suggests that minorities "suppress their emotions" after "massive social events" like COVID-19 and the murder of George Floyd so as to "fit into the norms of the office." She dubs this phenomenon "identity labor."
MORE: Student op-ed: 'Business professionalism is racist'
Identity labor is caused by the institutionalizing of whiteness in the workplace. White ways of speaking and dressing — to name just two examples — are typically preferred, and anything beyond that narrow range of acceptability can be deemed "unprofessional."

"If you aren't a white male, you have to adapt yourself to fit into white male professional norms while you're in the workplace," Leigh said. "So white women do have to adapt their behaviors a bit to fit into male-dominated cultures, but Black employees have to adapt, change or hide who they are much more to fit in." That adaptation can take the form of limiting the range of emotions shown at work in order to not to be perceived as angry, or code-switching to fit in linguistically with white colleagues.
Leigh also agreed remote work may be preferred by minorities because "dealing with racism, sexism and other forms of oppression is exhausting." Being outside the office "can provide employees with that time and space to escape."
Leigh noted it is "harder, but not impossible" for people to act racist or sexist in a remote setting given recorded (virtual) meetings and greater frequency of emails. She noted her personal example of not having to deal with "comments on changes in her hairstyle" from non-black peers.
According to her faculty page, Professor Leigh's research "sits at the intersection of diversity and emotions" and "explores the often overlooked experiences and identities that may alter the effects of diversity in organizations."
Read the FiveThirtyEight article.
MORE: 'Self-Indigenization' and the (further) contradictions of identity politics
IMAGE: Koldunova Anna / Shutterstock.com
Like The College Fix on Facebook / Follow us on Twitter