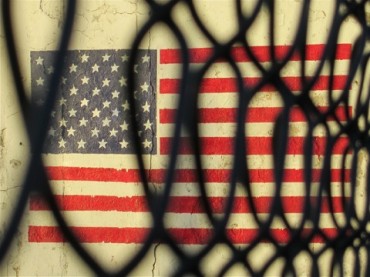 Some students in the country illegally have complained that the millions of dollars the University of California system recently pledged to help them earn a college degree will come by way of student loans instead of grants.
As UC officials discuss specifics on how the $5 million UC President Janet Napolitano recently budgeted to support undocumented students will be allocated – much of which will go to student loan programs, it's been decided – some student activists have bemoaned that it's not fair to strap stressed out, disadvantaged students in the country illegally with college debt.
"We think that the 5 million dollars will have an impact if the money goes directly into the pockets of undocumented students," By Any Means Necessary campus activist group leader David Douglass told The Daily Californian in an email.
The Californian goes on to report:
Sophomore Ivan Villasenor Madriz, an undocumented student, spoke with representatives from the UC Office of the President and other undocumented student representatives across the UC campuses in a conference call the evening of Dec. 18.

Madriz said the students raised concerns about the use of the funds for loans rather than other types of aid such as grants and work-study. He said loans should not be considered "aid" because they are only increasing student debt and putting more pressure on students.

"The loans that are given out are making one hole to fill another," he said. "It defeats the purpose of so-called 'financial aid.' "
IMAGE: Chris Gold/Flickr
Like The College Fix on Facebook / Follow us on Twitter