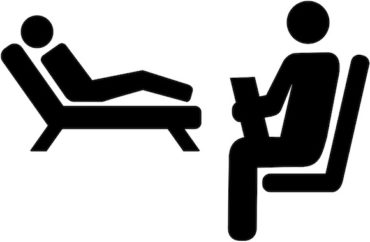 No note from the doctor required
Starting next semester, all K-12 students in Illinois will be be able to take off up to five mental health days free of penalty.
Why? Since the start of the pandemic, there has been a spike in mental health problems among teens according to the Centers for Disease and Control. To counteract this, many states are pressuring schools to give children a get-out-of-school free card.
Illinois state senator Barbara Hernandez is one of the co-sponsors of the legislation, which was signed into law by fellow Democratic governor J.B. Pritzker and goes into effect January 1, 2022.
"Having this now for all students across the state will be really beneficial, especially with what's going on with COVID. Many students feel stressed, and have developed anxiety and depression because they're not able to see teachers and friends, and may have lower grades due to remote learning. This will allow them to get the help they need," Hernandez told the Journal-Courier newspaper.
Didn't start with COVID
This is not something that is novel to the post-COVID world, however.
Back in 2018, states as politically disparate as Oregon and Utah enacted similar bills. People who supported the legislation in those legislatures argued that mental health is just as serious an illness as breaking a bone or diabetes.
Therefore, it followed that if students can miss school for these reasons, they should be allowed to miss school to care for their mental health.
Illinois is simply the latest state to join this mental health movement.
According to the text of the Illinois bill, students will not have to present a doctor's note should they miss school due to mental health.
However, if a student should miss two days of school due to mental health, that student will be asked to meet with a mental health professional.
The problem of 'chronic absenteeism'
Will this legislation help students to address these issues and overcome their mental health problems?
A fact sheet titled "The Relationship Between School Attendance and Health" by the Robert Wood Johnson Foundation, a large philanthropic health non-profit, explored the link between missing school and health problems.
The foundation defined chronic absenteeism as, "Missing 10 percent or more of school days for any reason, including excused and unexcused absences."
Chronic absenteeism leads to a greater chance of dropping out of school, which in turns leads to all kinds of bad results, including a shorter life span.
According to Robert Wood Johnson's findings, children miss school more often than not because of a health issue. For instance, asthma and diabetes are two of the top reasons students miss school.
However, dramatic situations and a lack of security at home also greatly contribute to missed school days. Why? These things spark serious mental health problems such as depression and anxiety in students.
Despite the tough situations students find themselves in their home lives, going to school can be a good thing. Children can be provided with free meals and a sense of security in the classroom that they might not experience at home.
In addition, it is possible that effectively trained teachers and school nurses will be able to address the mental health problems students are having and put them on a path to recovery.
Kids' mental health challenges
Texas social worker and therapist Carrie Crnkovich supports having mental health days.
"Children with mental health challenges are mostly likely having academic challenges already. Children that cannot regulate their emotions have difficulty accessing higher levels of thinking. Emotional regulation is vital for academic success," she replied via email to The College Fix's question of whether missing school will adversely affect children.
Crnkovich says children who have trauma or insecure situations at home are more often than not struggling with mental health and academic challenges. Unfortunately, there is a shortage of mental health professionals to see to them. So if a child should miss school for mental health reason, they might not be able to see anyone for a while.
To fill this gap, Crnkovich recommends schools "use support and educational groups to teach children about emotions and healthy coping strategies."
She also says training "needs to be provided to teachers and staff about mental health and how to support children that are struggling emotionally and behaviorally."
MORE: 'Therapy horses' help students de-stress during finals
IMAGE: Miceking / Shutterstock.com
Like The College Fix on Facebook / Follow us on Twitter