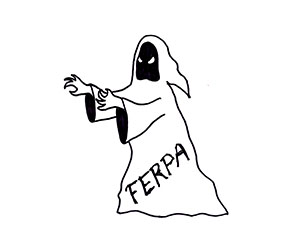 We updated a post earlier today to note that Duke University has identified a culprit in the noose-hanging incident on campus but won't name that person or any possible motivation.
Why not? As the Associated Press reports:
School officials believe federal education laws protecting information about students and their grades prevent the school from describing the culprit's gender, race or whether the student had been in trouble in the past, [spokesman Michael] Schoenfeld said.
AP's phrasing suggest it thinks that's a BS excuse for giving absolutely no information about the culprit. Brooklyn College history professor KC Johnson tweets that Duke's interpretation of the Family Educational Rights and Privacy Act is "very broad."
That's putting it mildly.
By giving such a flimsy excuse for shielding the perp's identity, Duke is inviting observers to speculate that the noose-hanging was a hoax by a politically motivated student who wanted to whip up racial outrage in service of a campus agenda. Say, increasing the budget for African & African American studies, hiring more non-white faculty or putting students through mandatory diversity training.
FERPA doesn't come close to shielding the release of student information that has nothing to do with academics. For example, the attorney general of Illinois just told its state schools that they can't hide behind FERPA – even at the risk of losing their federal funding – to prevent the release of a database of student email addresses.
Other than habitually denying records request just cuz, Duke's administration has no justification to withhold such basic information about the perp other than embarrassment that the noose narrative will fall apart.
Like The College Fix on Facebook / Follow us on Twitter
IMAGE: Derek Bruff/Flickr