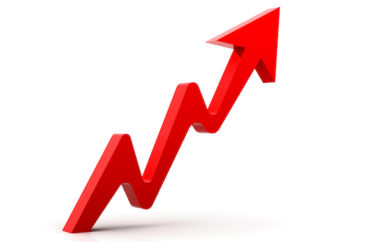 Bad grades plummet four times more than good grades rise
Any college that wants to raise the overall grades of its students has an easy option, verified by the sudden switch to online learning during the novel coronavirus pandemic.
"A" grades jumped 10 percent this spring from the 7-year average at Indiana University-Bloomington, while "F" grades plunged more than 40 percent, according to the university registrar's grade distribution report earlier this month.
The Indiana Daily Student at Indiana University-Bloomington calls it "S for Success."
The taxpayer-funded university gave "extended approval" to satisfactory/fail grading starting March 26, letting instructors grade their students "satisfactory" when they "don't have enough information to assign a GPA grade" but know they will pass.
Unlike getting an "F," getting an "S" doesn't affect a students's GPA. And boy, were there a lot of "S" grades tossed out like candy from a parade:
Many instructors and students fell back on the S/F option due to remote instruction — almost seven times more S's were given out in the 2020 spring semester compared to 2019. …

The number of S grades assigned increased for every school within the university, even those like the Luddy School of Informatics, Computing, and Engineering and the Kelley School of Business, which have historically assigned very few S grades, despite making up a large portion of IU's course options.
One illustration on how much this grading flexibility affected students comes from an information system class (INFO-I 495) that plays a large role in a student's capstone requirement. The Daily says 285 students took the class this spring.
Four in five students took the S grade. One in 7 failed. Eight students total got A's.
The "S" portion of the 1,200 students who took Finite Mathematics, described as a "notorious prerequisite," was about one in four, and students "often ended with higher grades than their predecessors." In fact, twice as many students got "A" grades as did last fall.
Speaking of prereqs: "Seven of the 10 classes with the highest number of S's are prerequisites usually taken by freshmen and sophomores in the Kelley School of Business."
Read the registrar's report and Daily report.
MORE: Cancel the semester instead of doing more disastrous online learning?
IMAGE: hywards / Shutterstock.com
Like The College Fix on Facebook / Follow us on Twitter