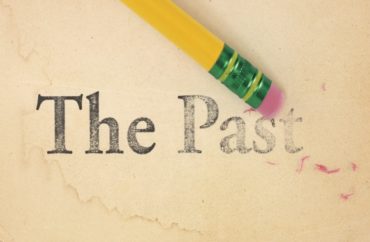 Iowa State University recently announced a new renaming policy to address concerns or complaints about university honorees deemed "objectionable" by the campus community.
The "Consideration of Removing Names from University Property" policy, rolled out in late November, will be employed when a university honoree has "a history of actions or words that members of the Iowa State University community find objectionable," according to the university.
The policy's principles answer concerns linked to a honoree's connection with the university and addresses any harm or benefit to continuing a legacy.
ISU President Wendy Wintersteen considered the policy after a former student's racist past surfaced–former Bronx Zoo director W.T. Hornaday, who attended ISU from March 1872 until November 1873.
Hornaday placed Congolese man Ota Benga in a zoo exhibit with monkeys during the weekend of Sept. 6, 1906. During the 100th anniversary of his story, Benga made national headlines at the New York Times and NPR.
A plaque honoring Hornaday was unveiled on campus in 1926 for "contributions to zoology and conservation," but university officials removed the plaque and placed it in the ISU Parks Library Archive as an interim action in June.
Wintersteen addressed the university community saying, "Hornaday's actions and attitudes that he expressed in response to the controversy are indefensible, reprehensible, and racist."
In an email to The College Fix, university spokeswoman Angie Hunt said the policy "provides a consistent, evidence-based, and historically thoughtful means by which to evaluate historical naming of university property."
According to Hunt, no other names are under investigation for removal currently since a Standing Committee of 12 to 24 individuals to serve on the inquiry and review committees has not been announced. However, the university is accepting committee nominations and name change requests currently.
Meanwhile, some students have called for at least one woman's removal from ISU.
In June, a Twitter user under the name "change the name of c*tt hall" along with 70 other users appeared to support removing the women's suffrage leader Carrie Chapman Catt's namesake from ISU.
Catt, who earned a Bachelor's in General Science degree from ISU in 1880, quoted illiterate men as "purchasable and irresponsible" and degraded Native Americans in her career's writings.
ISU Students for the Advancement of Gender Equity as recently as 2016 asked to remove Catt's name from Catt Hall, which holds the university's Center for Women and Politics, the Ames Tribune reported.
"We don't think she was the right feminist to honor because she was a White feminist," SAGE President Emily Southard reportedly told the Tribune in 2016.
SAGE released a Change.org petition directed to the Iowa Board of Regents, an agency that oversees three state universities, including ISU, to change Catt Hall's name.
Despite gaining a couple hundred signatures, no action was taken, and an ISU spokesman at the time, John McCarroll, declined to comment on the petition, according to the Tribune.
MORE: San Francisco School District to rename Abraham Lincoln High School
IMAGE: Mark Carrel / Shutterstock
Like The College Fix on Facebook / Follow us on Twitter