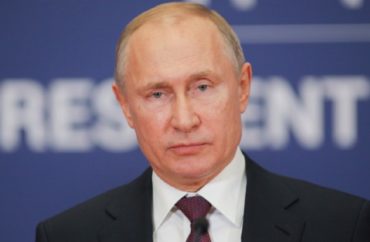 Resolution condemning Russia tabled for being 'performative'
The University of Washington student government will need to work on the language of its resolution condemning the invasion of Ukraine by Russia if it wants to win over enough votes to pass next semester.
The Associated Students of the University of Washington tabled a resolution that condemned Russia and Israel for being "aggressive power[s]."
The resolution stated that ASUW "declares [its] strong condemnation of the use of any military force by an aggressive power against any sovereign state, nation, peoples, or groups around the world."
The resolution, primarily focused on Russia's invasion of Ukraine, included a "condemnation of all military force around the world, not only in Ukraine," but also "the conflicts in Yemen, Syria, Palestine, Afghanistan, Myanmar, South Sudan, Ethiopia, the Sahel region of Africa, and others."
Even this expansive condemnation could not win over enough votes to pass.
"This feels unfinished," senator Nat Cabrera said, explaining his opposition to the resolution, according to The Daily.
"As someone with a culture that's been erased for 400 years, this feels performative," he said, according to the campus newspaper. "To have the oppressed named in a single clause and to not name the oppressor at all seems, again, lackluster."
The legislation passed the General Affairs Committee but could not make it out of the full senate.
The College Fix contacted General Affairs Committee Chair Makenzie Deshler and Senate Speaker Timothy Billing twice in the past two weeks. The Fix asked for comments on the intended result of the resolution, the reasoning behind the official declaration and if there were plans to pass a revised or similar resolution in the future but there was no reply.
The Fix reached out to the campus Students Supporting Israel chapter twice in the past two weeks to ask for comment on the resolution but did not receive a response from Jacob Klatzker, the listed contact.
Senator Anastasia Vargas, who is Ukrainian, supported the sentiment of the resolution but ultimately said she thought it was a "lackluster" effort by the student senate.
University president has previously criticized invasion
UW President Ana Mari Cauce has previously condemned the war in Ukraine.
"We stand with the people of Ukraine, including Ukrainian students, scholars and community members at the UW," she wrote in a February 24 statement. "Please hold them in your hearts as they and their families face a terrible situation."
"We must also take care to not let the actions of Russia's authoritarian government affect our treatment of Russian students, scholars and community members who have no role in its policies," she wrote.
MORE: Professor: Ron DeSantis 'emulates' Putin
IMAGE: Sasa Dzambic Photography/Shutterstock
Like The College Fix on Facebook / Follow us on Twitter