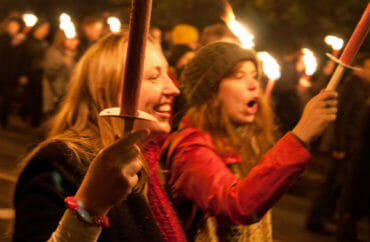 Their identities 'had already been revealed' because they were doxxed
Filing under a pseudonym is common in litigation stemming from campus Title IX proceedings, with alleged victims often identified as "Jane Roe" and accused students, "John Doe."
Sometimes it's used in other contexts where plaintiffs risk violence against themselves and permanent reputational harm by using their real names.
This is the situation facing five Syracuse University students who filed suit against the university in April, after it punished them for their participation in leaked videos of Theta Tau satirical skits.
The four fraternity pledges and one brother claimed the skits were intended as a roast and didn't represent their real views. But explaining this under their real names would subject them to ongoing threats and harassment from digital and real-life mobs – the kind that practically shut down campus when they saw the videos – and lifelong blacklists by potential employers.
Syracuse knows this. It already tried to get the students charged by the district attorney, which would have publicly revealed their identities. The DA wasn't stupid enough to believe that anything they did in the videos – crude skits that were never intended for the public – was remotely criminal.
MORE: Syracuse promises 'legal' action against fraternity for 'satirical sketch'
Threatening to unleash a vicious mob on the plaintiffs so they drop their due-process lawsuit, Syracuse is now demanding that the court unmask the students.
The Daily Orange reports:
The university's counsel argued "the public has a substantial interest in the transparency of legal proceedings" and that the students' "desire to limit their association with videos that may cause them embarrassment does not outweigh that interest," according to court records.

SU's counsel also claimed the students should be publicly named because they are not at risk of harm, the students admitted their identities had already been revealed and the lawsuit is not of highly personal nature, among other things, according to court records.
What magic land of unicorns is Syracuse living in? "Not at risk of harm"? "Not of a highly personal nature"?
The university publicly branded them criminals for making in-joke videos for their own fraternity's private consumption. It whipped up outrage against these enemies of inclusion as the frothing campus hordes decreed that context and satire are unforgivable sins. It stacked charges when they refused to back down.
It fired a professor for privately disagreeing. It celebrated another who literally incited violence in real-time and physical space against perceived enemies.
This is how authoritarian regimes respond to dissent.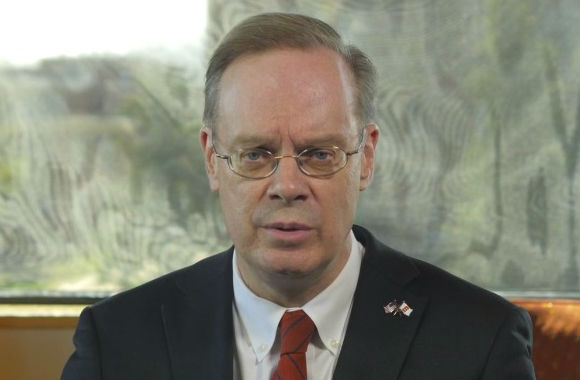 Dear Leader and Chancellor Kent Syverud
Their identities "had already been revealed" because they were doxxed – the same thing that recently happened to a George Washington University student at the hands of his accuser, hours before he obtained records that showed she fabricated evidence in the Title IX investigation.
The students' lawyer already offered to give their names to Syracuse "under a stipulation and protective order, which would have shielded the names from public view," and claimed Syracuse can already identify them with existing information, the Daily says.
But Syracuse needs to redirect campus outrage away from its own handling of race relations up to this point, and getting these students' names in the public record would do that.
The parties were scheduled to be in court today to debate the students' motion for a preliminary injunction and whether to allow them to amend their complaint, which was filed before Syracuse handed down 1-2 year suspensions against 15 pledges, the newspaper said.
Five Theta Tau students anonymously filed a lawsuit against SU in April. The university's defense wants those students to be named: https://t.co/efOAdW6EO5 pic.twitter.com/TMkrGRNH8o

— The Daily Orange (@dailyorange) June 21, 2018
MORE: Syracuse kangaroo court repeatedly lied to fraternity pledges
IMAGE: aglet/Shutterstock
Like The College Fix on Facebook / Follow us on Twitter