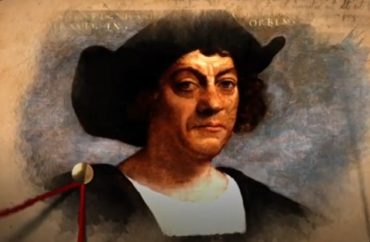 Self-described 'left-of-center' professor defends explorer
Dominic Candeloro, a former history and Italian-American studies professor, said that explorer Christopher Columbus' legacy is not clearly an evil one, as some would argue.
Candeloro (below), who also led the effort to create an Italian-American studies program at Loyola University Chicago, recently told The College Fix via phone interview that people should be careful when applying today's values to someone who lived 500 years ago.
"I would say that it's reading history backwards and applying today's standards to someone 500 years ago," Candeloro said when asked about accusations of genocide against Columbus.
He elaborated:
More than that, it's a little bit naive, the history of people and history in general is a story of one group overpowering another or not. And to think that there would be anything other than what occurred, the more advanced, the more technological society meeting up with a less advanced society would not use their powers. It's naive to think things should have been otherwise. It also ignores the history of science and technology. He was an extremely good, lucky sea captain. It was a big event in the history of the world. We cannot deny that there were inequities and atrocities that occurred. That was more and less keeping with the mores of the time.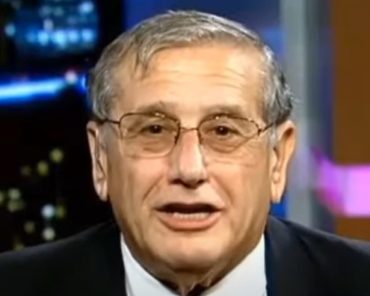 The history professor pointed out that Columbus' actions were partially motivated by the religious beliefs of the time and of his Catholic faith.
"Fortunately or unfortunately he was motivated by religion and conversion of a group of pagans," he said, and noted "that concept [converting people to Christianity] was the reigning concept in his church."
The self-described "left-of-center" professor doesn't want people to lose sight of the fact that many groups, particularly Italians and Catholics, look up to Columbus.
He told The Fix:
I'm relatively left-of-center in my point of view and I don't feel like I have to love Columbus…but we need to give him proper respect. The most important thing for Italian Americans, in the 1890s, Italian Americans were discriminated against and looked down upon in a racial way, and they latched onto him as someone who was honored, and to see if we can get some of that reflected glory by identifying with Columbus. It began as an Italian-American thing as well as a Catholic thing with the Knights of Columbus. It is personally offensive to us to have others belittle the person we have used as a symbol of our legitimacy.
Furthermore, Candeloro said it's not healthy for scholarship to try to shut down debate on Columbus by maligning him.
"History is an ongoing debate and people see different events and different situations," pointing out that "[f]or most of the 500 years since Columbus, he has been a fantastic hero" in historians' minds.
He said that for decades, historians have debated the pros and cons of the Reconstruction, for example.
"History is out there and it happened, we can keep unearthing things, but sometimes when we cherry pick the facts we pick the things we want to come out," he said.
He concluded by urging Italian Americans to work with Native Americans to find common ground and even suggested Italian Americans support Native American charities as a gesture of goodwill.
"The controversy gets pushed out of perspective because it makes certain enemies and adversaries" of the two groups, but "Italian descendants have nothing to do with the oppression of the Native Americans."
"We can be allies in many ways."
MORE: University of Notre Dame to cover murals of Christopher Columbus
IMAGES: BBC Reel/YouTube, FOX 32/YouTube
Like The College Fix on Facebook / Follow us on Twitter