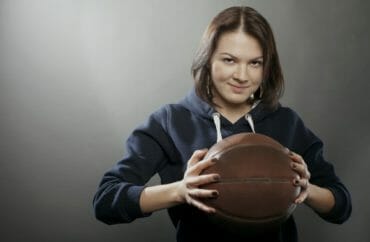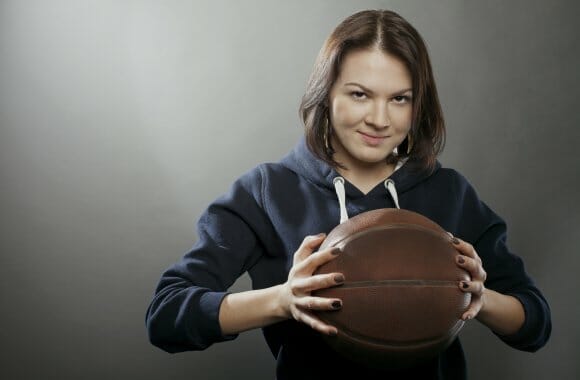 Women make up a scant 10.9 percent of the sports media majors at Ithaca College, a number the school has vowed to "fix," according to a report in the school's campus newspaper.
Since Fall 2017, the total number of sports media students at Ithaca has increased from 51 to 128. But the number of female students in the major has only increased from 10 to 14, dropping the proportion of women in the major nearly in half.
"I think we are trying to [fix the gap]," said assistant professor of journalism Tim Mirabito in an interview with The Ithacan. "I think the results haven't matched the efforts from my point of view."
The rest of Ithaca College is 57 percent female.
Former Ithacan sports editor Dani Pluchinsky told the paper other colleges with similar programs also struggle with female enrollment numbers. In her analysis of nine other schools, several similar to Ithaca in size and student body, Pluchinsky found Emerson College had the highest percentage of women enrolled in a sports communication degree with 25.6 percent, followed by Rider University with 18.75 percent and Marist College with 18 percent.
Conversely, the non-sports journalism major at Ithaca is 70 percent women, a trend reflected nationally in journalism graduates.
Emily Adams, a former sports editor at The Ithacan, told the paper women may not want to get into sports journalism because of the dominant male culture in the profession.
Adams described many of the men in sports journalism as "bro-y" or part of "bro culture," leading to a male-dominated monoculture.
"It turns into a bit of an echo chamber in some ways," Adams told the paper. "Half of your classes are going to be 90%, if not 100%, male, and most of your professors are going to be male, and so it's kind of echoing similar perspectives back at each other … it's so egregiously obvious."
According to a 2018 report by the Institute for Diversity and Ethics in Sport, only around 10 percent of sports journalists are women. Nonetheless, female students continued to outnumber male students in journalism programs at colleges and universities, even as overall enrollment declined.
But according to the "Racial and Gender Report Card," commissioned by the Associated Press Sports Editors, newsrooms have received six consecutive "F" grades for lack of gender equity.
Read more here.
MORE: Ithaca College theatre students threaten to out 'white supremacist' faculty
IMAGE: Nikolay Klimenko/Shutterstock
Like The College Fix on Facebook / Follow us on Twitter