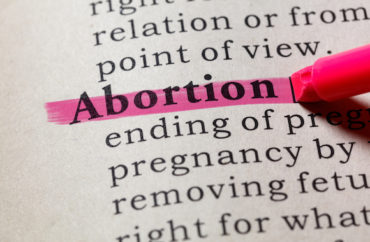 Jesuit graduates make up 10 percent of Congress; less than one-fifth are reliably pro-life
Catholic Jesuit universities, which constitute some of the most prestigious institutions in the country, have an impressive track record when it comes to politicians: Around 10 percent of the members of Congress graduated from one. And yet those representatives' voting records when it comes to abortion, a key Catholic issue, do not reflect their Catholic education.
A recent article by Patrick Reilly at the Cardinal Newman Society, a pro-Catholic education group, showed that more than 10 percent of the U.S. Congress has graduated from a Jesuit university. Yet the congressional record shows that these members vote for pro-choice measures in most cases.
Out of 47 congressmen who graduated from a Jesuit school and who have voting records in either 2017-2018 and/or 2015-2016, only eight voted for pro-life principles every time—a rate of less than 20 percent. (Reilly, the president of the Newman Society, determined this by referring to the scoring system used by the National Right to Life Committee.)
'Very sad'
Thomas Chillikulam, the Catholic chaplain at Loyola University in Chicago, admitted to The College Fix that it is "not in [the university's] control" what graduates choose for their own values.
"When we educate people our wish is that they imbibe our Jesuit values. I think many people do take our values with them," he said.
Loyola University graduated congressman Michael Quigley, a representative of the 5th District of Illinois. The National Right to Life Committee awarded Quigley a score of zero out of a possible 100, with zero indicating a strong pro-abortion rights voting record.
"It's very sad when prominent people do not follow our values," Chillikulam told The Fix.
Among a lengthy list of pro-choice-leaning representatives, some with an NRLC rating of zero include Sen. Richard Durbin (Georgetown), Sen. Edward Markey (Boston College), Rep. Zoe Lofgren (Santa Clara University), Rep. Gwen Moore (Marquette University), and Rep. Juan Vargas (Fordham University).
These alma maters were reluctant to speak out about their graduates. The Fix contacted several of the Jesuit universities represented in Congress numerous times, but only received replies from two.
Dennis Smolarski, a Jesuit priest and the director of campus ministry at Santa Clara University, declined to comment, telling The Fix: "My time is very limited today." The Fix offered Smolarski more time to participate in the interview; he did not reply further.
Evangeline Politis, a spokeswoman at Loyola University, also declined to give comment.
The office secretary in the media relations office at Georgetown University told The Fix that she would forward The Fix's message to the media team at the school. Nobody from that office replied to that query.
The Fix also sent an email to Fordham University inquiring about its graduates. Spokeswoman Gina Vergel told The Fix over a subsequent telephone conversation that The Fix's original email was forwarded to someone at the school who was qualified to speak about the matter. Vergel said to expect a reply "soon."
The Fix did not receive a reply. Vergel had also suggested The Fix talk to Bob Howe, another spokesman for the school, but Howe did not respond to requests for comment.
Overall, Reilly writes at the Newman Society, "36 of the alumni had NRLC scores of zero. That means that they voted 100 percent of the time against pro-life objectives."
Though the number of Jesuit graduates who support abortion rights is surprisingly large, there are still some who remain solidly pro-life. Besides Pence, Senator Dan Sullivan (a graduate of Georgetown) scored a 100 on the NRLC's scoring system. Representative Vern Buchanan, who attended the University of Detroit Mercy, also scored 100.
Chillikulam, the chaplain at Loyola, said that the Jesuit educators "can try our best to give people our Jesuit values, like respect for life," but ultimately the decision to support or oppose abortion rests with them.
"This is reality. It's very sad. We can't force people," he said.
MORE: Jesuit college hosts 'Queer Prom'
MORE: At Catholic and Protestant schools, different approaches to religious diversity
IMAGE: Feng Yu / Shutterstock.com
Like The College Fix on Facebook / Follow us on Twitter