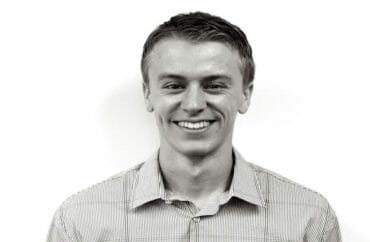 A powerful conservative perspective is essential to ensuring students, including liberals and progressives, obtain the greatest benefit from their education
In the late 1990s, a group of conservative students convened at Claremont McKenna College to create a new political journal at the Claremont Colleges. They aspired to inculcate an "appreciation for the privileges and obligations of citizenship in a free society," and to mount a full-throated defense of conservatism both on campus and beyond. Thus was born the Claremont Independent.
Today, more than 20 years since our founding, it is striking to reflect upon how far the Independent has come since those quiet beginnings. We started as a print publication—the internet era was yet to arise—circulating copies on our campus in the shadow of the San Gabriel Mountains.
Today, the Independent is an award-winning national media outlet with tens of thousands of online readers; and we cover a Claremont campus that is now a raging hotbed of progressive activism.
Our independence—we take no money from any of the Claremont Colleges—has permitted us to hold administrators and campus activists accountable through tough reportage and sharp opinion editorials. We have taken Title IX coordinators to task for serious alleged violations of the rights of students to impartial adjudication of sexual assault cases; have uncovered sexist and anti-gay tweets from, ironically enough, the (now-former) director of the Claremont Colleges' LGBTQ center; and have covered the shutdown of conservative speakers on campus, including, most notably, pro-police scholar and Black Lives Matter critic Heather Mac Donald last April.
As editor-in-chief of the Independent during the 2017-18 school year, I've learned many lessons. For starters, when I first came to Claremont, I believed that conservatives and moderates comprised a vanishingly small minority of my peers. Radical progressives held every student senate position, every fellowship, and every position of power on campus. I assumed that these people were representative of the average Claremont student.
After joining the Independent during my sophomore year, I came to know the truth: Only a small sliver of students here are sympathetic to radical campus activism. Even at these rather insular liberal arts colleges, conservatives, moderates, and sensible liberals comprise an overwhelming majority of students on campus.
I can't count how many times such students have pulled me aside to thank us for covering a story that no other campus publication would report. Even some of the most vocal progressives on campus feed us stories every now and then. "I'm as liberal as they come," they tell me, "but this is unacceptable. Someone has to cover this." And we do.
Since becoming editor-in-chief, I often have considered the question of what ought to be the mission of our publication, and of campus publications more generally. The answer is that we must cover what matters, and cover it fairly, in order to oblige our peers to both confront new ideas and defend their own.
On a progressive campus like ours, a powerful conservative perspective is essential to ensuring that students in Claremont, especially the liberals and progressives among them, may obtain the greatest benefit from their education. We can't learn as much from people who are just like us than we can learn from those who are different, and who provide new perspectives and challenge our thinking.
For my part, engaging with the ideas, experiences, and passions of the peers with whom I disagree has sharpened me in more ways than I can count; and I owe much of this critical engagement to my role at the Independent. I grew here because I fought for my ideas and listened to those of others.
My hope is that the Independent may do the same for other students in perpetuity—growing their minds and raising their eyes to the common ground we all share.
MORE: Our campus display explained why we're conservative. Our peers tore it down.
MORE: Bias response team refuses to act after white conservative student harassed by peers of color
Like The College Fix on Facebook / Follow us on Twitter