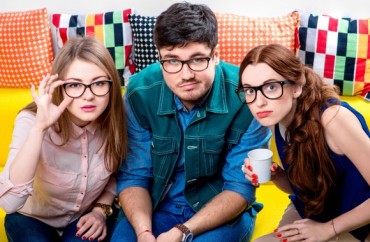 What type of preparation do students at the University of Pennsylvania need to tutor children in creative writing at a nearby elementary school?
Apparently, anti-oppression training.
Members of the student club have for the past two years been put through the training, which includes discussions on power, privilege, racial tension and systemic oppression.
The trainings of the Write On! group members were led by educator-activist Sonny Singh, reports The Statesman:
Singh said the purpose of the training was threefold. Members of Write On! should "gain a shared understanding and shared language around oppression and social justice." They must "reflect on [their] own identities, power, and privilege and how they might affect [their] work in the Write On! program." Finally, they needed to "reflect on how various forms of oppression may play out in the Write On! program and develop concrete steps to more consistently practice social and racial justice on campus."
The Statesman reports that the trainings included a so-called "Privilege Circle," in which "students, standing in a circle with eyes closed, stepped forward if their answers to prompts from group leaders meant they were privileged. At the end, the students opened their eyes to see where they stood."
MORE: To fight 'oppression,' campus posters tell Christian students to check their privilege
IMAGE: Shutterstock
Like The College Fix on Facebook / Follow us on Twitter