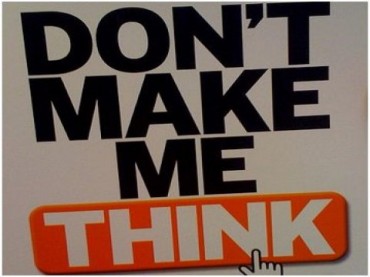 'Really irresponsible,' says dissenting member
Want a robust debate on socially responsible investment of a university's money? Don't look to Brown University's Advisory Committee on Corporate Responsibility in Investment Practices.
"After minimal deliberation," seven of the nine members of the committee "voted to acknowledge that social harm was occurring in Palestine" at its Monday meeting, The Brown Daily Herald reports. Six then voted to recommend the Ivy League university divest from "companies identified as facilitating human rights abuses in Palestine," in line with the anti-Israel boycott, divestment and sanctions movement.
While its clear target is Israel, the resolution does not appear to mention the country. Rhode Island progressive news site UpriseRI published a press release by Brown Divest, which wrote the resolution, that included a partial version of the resolution.
It makes clear that the recommendation applies to both Brown's "direct investments" and its "separate account investment managers."
It is incredibly vague, recommending that both the university and its managers "maintain the withdrawal of investments from said companies until they cease to engage in social harm …" (The press release cuts off the resolution here. The committee's own website does not include the resolution, and is seven years out of date on Israel-related business.)
The committee is composed of students, faculty, staff and alumni, and the Daily specifies that the two "no" votes were alumni. A third abstained. One of the alumni members, David Mueller, called the rushed vote "really irresponsible."
Brown Divest wrote off the alumni "no" votes:
 Sarah Cunningham '06 was appointed by President Paxson only weeks before this meeting, and David Mueller '81 has been on the committee for six years, and was part of the deliberations when Palestinian human rights violations were discussed in 2013-2014 and in 2017.
MORE: Brown president rejects student vote for BDS
Members first "heard from several professors who presented arguments both in favor of and against the divestment proposal," the newspaper reports.
They included Adam Teller, professor of history and Judaic studies, who cited the vagueness of the resolution and its "black-and-white schematic view of what's going on in the Middle East" as reasons to vote no. The notion that divestment "will reduce the social harm felt by Palestinians" is "ridiculous," he said.
His history colleague Beshara Doumani, who also teaches modern Middle Eastern history, said there was nothing complex about the issue: "This is a clear case of systematic discrimination and violence by one powerful party against another that has been going on for decades."
The Daily said resolution supporters "broke out in applause and cheers once the motion was passed," quoting a supporter who said Brown was "the first Ivy League university to recommend divestment from companies committing human rights violations in Palestine."
That's getting a bit ahead: A spokesperson for the university told the Daily that the committee has yet to present its report to President Christina Paxson. "ACCRIP intends some process of further review with its members before submitting to the president a report in support of a recommendation for consideration," he said.
Earlier this year, Paxson rejected an anti-Israel student referendum that passed by a two-thirds margin.
Read the Daily article and press release.
IMAGE: Steve Garfield/Flickr
MORE: Israel divestment narrowly fails in secret ballot at Cornell
Like The College Fix on Facebook / Follow us on Twitter