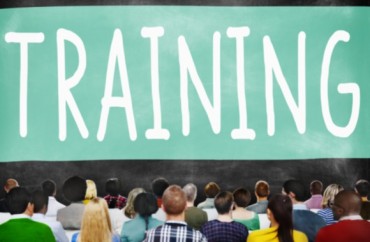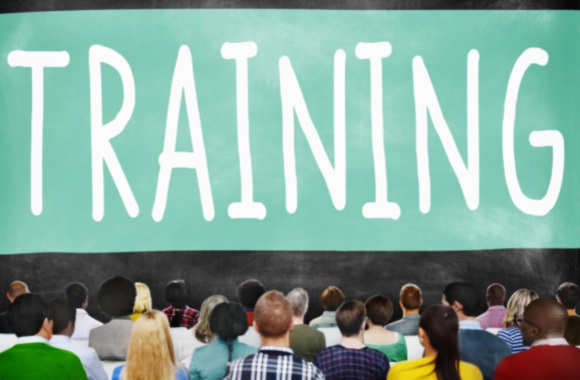 Fallout from 'unsanctioned' Mizzou solidarity protest
The interim president of Loyola University-Chicago isn't waiting for his successor to decide whether students should be forced to take a diversity class.
John Pelissero, who took over the post at the Jesuit school in July, told the community he was swayed after meeting in December with an unregistered student group known as Loyola Black Voices.
Though Pelissero didn't lay out how the university would pay for the new initiatives, students got a clue earlier this month: a 4 percent tuition increase next year for both incoming and current students.
Targeted at 'African-American students'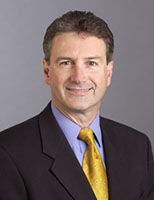 Pelissero wrote last month that "cultural competence and diversity awareness" would be added to University 101, a required introductory course for freshmen, for the next academic year.
That's part of a broader overhaul of the core curriculum, "with the goals of identifying courses that address diversity and determining where we need to add diversity courses," he said.
Though billed as an effort "for all students of color and all students who identify with a minority group," the message only refers to a single specific demographic: "African-American students."
Loyola is prioritizing black outreach in its recruitment efforts, including a "peer-to-peer program" where current students of color connect with admitted students, and it's developing "merit and grant awards" for black students, Pelissero said. Last fall's incoming class was 42 percent students of color and 47 percent more black students.
Pelissero also promised to maintain "safe spaces" for all students inside the university's new student center and new academic buildings.
The changes appear to validate a November campus protest in support of University of Missouri black student activists. At the Loyola protest, the leader of a black student newspaper shut out other media from the inner circle, even though he had invited them to cover the event.
RELATED: Black student newspaper blocks mainstream journalists from covering 'safe space' at Jesuit school
EDITOR IN CHIEF of college newspaper keeps media out of protest https://t.co/j4CTpOtHKx pic.twitter.com/AsegzlItg4

— Justin Miller (@justinjm1) November 13, 2015
Loyola has been backpedaling since it brought conduct charges against the organizers of that protest – leaders of Loyola Black Voices – because it was unsanctioned. Following an outcry, the university dropped the charges and promised to revise its demonstration policy, which requires students to seek permission three days ahead. The student government submitted recommendations to the administration earlier this month.
Following the lead of other schools, Pelissero also told the community he's commissioning a "climate survey" to find out more about "the experiences and concerns of all students on campus, including students of color and any students who feel they are marginalized in any way."
As part of its commitment to diversity, the university hosted the three founders of Black Lives Matter for its Martin Luther King Jr. celebration Jan. 27.
Ignoring activists' demand for divestment from Israel
Loyola, however, isn't yet sure what its guiding definition of "diversity" is.
A spokesperson told The College Fix that its newly created Executive Council on Diversity and Inclusion, which is developing the climate survey, is "currently examining the University's definition of diversity to best meet the needs of our community.
"In developing our statement on diversity we want to affirm different identities among the many populations that make up our community, and acknowledge the development and nurturing of a diverse community as an ongoing and aspirational process," the spokesperson continued.
Asked about the effectiveness of existing multicultural and diversity programs, the spokesperson pointed to Pelissero's statement praising the Achieving College Excellence and Men and Women of Color initiatives, which he said have "helped increase our student retention rate to 86 percent of freshmen and 87 percent of African-American students last year."
Curiously, Pelissero's statement mentioned but did not praise the Student Diversity and Multicultural Affairs Office. The university also mentioned the new Arrupe College, a two-year associate's degree program.
Also notably absent from Pelissero's diversity plans: any mention of Loyola Black Voices' demands for divestment from Israel. As provost, Pelissero criticized divestment for "creating a tense relationship between our Jewish and pro-Palestinian students."
Chris Manning, the history professor appointed to Pelissero's cabinet as the new diversity liaison, did not return requests for comment, nor did Pelissero's office.
The university did not address questions about reducing the number of administrators in order to make the university more affordable.
Raising tuition, then asking students to lobby governor for more money
Pelissero's laundry list of initiatives and Loyola's new "diversity and inclusion" portal may have debuted at a financially inopportune time for the university.
Students learned last week that they'll pay about $1,500 more in tuition starting next year, an across-the-board hike of 4 percent, the Phoenix reported. On-campus housing rates are also going up 2.5 percent. Next year's freshmen class will pay $40,700.
when loyola tells you they're raising tuition 4.6 percent pic.twitter.com/nH4IJ4oOZd

— lil king trashmouth (@leeeaaannaaaa) February 10, 2016
The same day he announced the tuition hike, the Phoenix reported, Pelissero asked students to lobby Republican Gov. Bruce Rauner to sign legislation funding the Monetary Award Program grant, a financial aid program for Illinois students.
About 2,000 Loyola students receive the MAP grant, and according to Pelissero, nearly all of the students in the new associate's program at Arrupe College – bragged about in his January diversity message – "are able to attend only thanks to" their MAP grants.
RELATED: Israel divestment passes at Loyola on CAIR intern's tie-breaking vote
RELATED: SJP Chapter Suspended After Harassing Jewish Peers, Protesting Israel Display
RELATED: Divestment resolution against Israel back on the table at Jesuit university
Like The College Fix on Facebook / Follow us on Twitter
IMAGES: Shutterstock, Loyola University Chicago