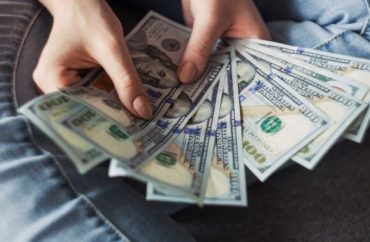 They sold slaves in 1838
A Catholic religious order that has a history of owning slaves has announced a $1 billion fundraising drive to atone for its past participation in slavery.
The Jesuits, which run universities across the country, have a long-term goal of raising $1 billion and a short-term goal of raising $100 million with the GU272 Descendants Association.
The association is named after the 272 slaves that the Jesuits sold in an attempt to save Georgetown from financial ruin in 1838.
However, the organizers will not answer questions about the program, how the money will be spent and if there will be any safeguards in place to ensure money is not spent on programs antithetical to the Catholic Church's beliefs. It is not currently planned that the money would go to individual reparations but instead into communities to repair the harms of the 1838 decision.
"This is an opportunity for Jesuits to begin a very serious process of truth and reconciliation," Timothy Kesicki, president of the Jesuit Conference of Canada and the United States said, according to The New York Times. "Our shameful history of Jesuit slaveholding in the United States has been taken off the dusty shelf, and it can never be put back."
MORE: I don't owe reparations for slavery
The College Fix contacted Kesicki for comment several times over email in the past two weeks. He did not respond to questions about how raising money to address wrongs committed by people no longer alive fits within the Catholic understanding of sin.
The College Fix also reached out to The Descendants Truth & Reconciliation Foundation media team for comment via email. The newly formed foundation that will administer the program did not respond to requests for comment on how it would distribute the money and about guidelines for recipients.
The Fix asked how the foundation would ensure money raised wouldn't go to organizations or causes contrary to The Catholic Church's teachings
The fund has received a $1 million donation from Georgetown University, but the Jesuit university in D.C. would not tell The Fix if it had rules for its donations to ensure it would not go to organizations that opposed Catholic teaching, such as on issues like abortion, marriage and gender ideology.
"Georgetown provided $1 million in funding over the past year to support the planning and technical work necessary to formally establish the foundation," the school announced. It plans to contribute $400,000 a year, an amount set by its students in a referendum.
The College Fix reached out to Georgetown Universities Communications Department and their Media Relations Department twice via email for comment through its general media contact emails.
The university president appeared to say that the school will continue to talk about the actions of people more than 180 years ago.
"We do not seek to move on with this apology, but to move forward with open hearts to respond to the urgent demands of justice, still present in our time," Georgetown President John DeGioia said in statements to The Washington Post. "The expression of contrition that we offer today guides, permeates, animates our ongoing work for justice."
MORE: Why I voted 'no' on Georgetown reparations
IMAGE: Alexander Mills/Unsplash
Like The College Fix on Facebook / Follow us on Twitter