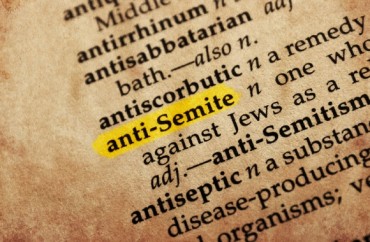 York University (UK) law student Zachary Confino will get an apology and 1,000 pounds ($1,370) in payment for the antisemitic harassment and bullying he suffered for more than two years at the school.
Confino said the university "had done very little over two years" after he was called a "Jewish twat" and an "Israeli prick." He was also subjected to social media taunts including one which said Adolf Hitler "was on to something."
He noted that his tormentors were "far-left students": "[They] say racism is a black/white issue. They seem to think Jews are fair game."
The settlement with Confino "is believed to be the first of its kind by a UK university."
Confino blames the stress of the abuse for his narrowly missing out on a first-class degree. "The experience has been so depressing," he told the Sunday Times. "It ruined my experience at university. I can never get that time back."

A spokesman for the university confirmed that it had given Confino £1,000, describing it as "a token payment". He said the wording of the apology agreed between Confino and the student union came after university authorities acted as mediator.

MORE: California colleges tally most incidents of campus antisemitism

Confino said the abuse […] had gone from zero in his first year to 20 incidents in his second and third years […]

He also reported an angry encounter with three members of the university's Palestine Solidarity Society when he was protesting against a performance of a 10-minute play by Caryl Churchill, Seven Jewish Children, written in response to Israeli bombing of Gaza, which some have claimed is antisemitic.
Jonathan Sacerdoti, the director of communications at the Campaign against Antisemitism, said the university's restitution was  insufficient.
"There must also be a commitment to fighting antisemitism properly, something they failed to do in Zachary's case," he said. "It should not be necessary for individual Jewish students to fight lengthy battles with their university unions over the course of many months or years in order to have Jew-hatred dealt with properly."
MORE: UK Labour Party promises action against Oxford student affiliate for antisemitism
MORE: Oberlin alumni demand anti-Semitism on campus be addressed
Like The College Fix on Facebook / Follow us on Twitter
IMAGE: Shutterstock