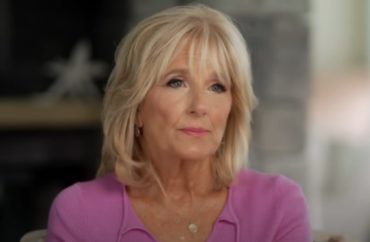 A review of her travel schedule shows she often is gone on days she is not teaching
First Lady Jill Biden has a full-time teaching job at Northern Virginia Community College, which she balances with her responsibilities for the White House.
The College Fix has obtained copies of her agreement with NOVA Community College through a public records request.
"This agreement is to appoint you as 9-Month Teaching Faculty, English at the rank of Professor at an annual salary rate of $85,999 for the period of August 16, 2021 to May 15, 2022," the document said. She previously had been paid $81,000 for the past two years of her teaching contract.
Her course load included teaching three classes in spring 2021 and will include four classes in the fall semester. She teaches them all remotely. In contrast to her husband's questionable job at the University of Pennsylvania, it appears that Jill Biden has clear professor responsibilities.
Her fall classes will include three sections of English Composition and another class on English Composition Readiness.
The College Fix did not receive answers to how she balances her full-time teaching load, which should include meeting with students, grading papers and faculty meetings, with her role in the White House.
Steven Kopek with the Secret Service referred The Fix to Jill Biden's office for questions about copies of her schedule.
Her media relations team did not respond to two emails sent in the past three weeks.
The Fix emailed the general press email for the White House and asked for her travel schedule for spring 2021 and for comment on how often First Lady Biden is out of town.
Teaches basic English courses
Jill Biden is not listed on the course catalog for the Virginia community college. However, a "Tracy, J." is listed on the schedule. The First Lady's full name is Jill Tracy Jacobs Biden.
These classes were taught in the spring, all via Zoom. Two classes took place on Tuesday mornings and one was on Thursday afternoons. Her courses for the spring included English Composition and English Fundamentals.
A review of her schedule showed that she generally traveled on non-teaching days.
For example, she traveled to Texas on February 26, Pennsylvania and Connecticut on March 3 and a community college in Illinois on April 19.
Biden's salary currently comes from the NOVA Foundation, an organization that fundraises money for student scholarships and faculty positions at the school.
The community college appears to have implemented that arrangement after the election of President Joe Biden.
"It may be that her salary will have to be donated to the Foundation or an endowed chair would need to be set up so that her salary would come from a non-state source," a college dean wrote, according to The Grio.
MORE: Penn VIP and Biden backer gets ambassador nod
IMAGE: CBS Sunday Morning/YouTube
Like The College Fix on Facebook / Follow us on Twitter