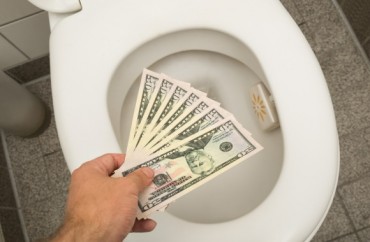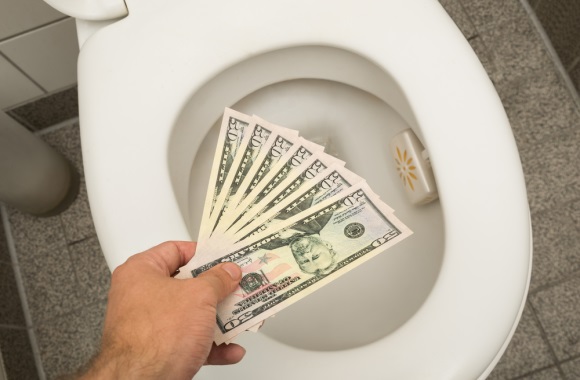 Approaching the losses from subprime mortgages in 2008
As Democratic lawmakers hawk student loan debt forgiveness on a massive scale – which would primarily benefit well-off people in lucrative careers – taxpayers should consider how much they've already lost under the current system.
Education Department documents reviewed by The Wall Street Journal estimate that borrowers will only pay back $935 billion, in principal and interest, of the $1.37 trillion they owe the federal government.
That $435 billion loss would be more than 80 percent of the $535 billion private lenders lost on subprime mortgages in the financial crash of 2008, according to Moody's Analytics. It's more than 10 times higher than $31.5 billion the Congressional Budget Office last year estimated taxpayers would lose on the student-loan program.
The department's figures don't take into account another $150 billion in government-backed student loans originated by private lenders.
Under Secretary Betsy DeVos*, the department thought previous government estimates lowballed the problem. It hired FI Consulting to develop a "computer model to produce a much more detailed analysis," and Deloitte to review the model.
The major problem is income-based repayment options, which cap loan payments at 10 percent of a borrower's discretionary income and forgive the loan after a set period, from 10-25 years:
Some students—particularly those in graduate schools, who unlike undergraduates face no limits on how much they can borrow for tuition—rack up big debts and then enroll in income-based repayment. Borrowers in modest-paying jobs with less debt have also used the programs to avoid default. Borrowers in income-driven repayment will repay, on average, 51% of their balances, while borrowers in other plans will repay 80%, the Education Department's analysis shows.
MORE: Most student aren't reducing their student loan balances at all
Given that the government can borrow trillions at low rates to cushion the losses, it has less incentive to change its lending practices, in turn freeing colleges to keep raising tuition without any tether to inflation, the Journal says:
"There's no market discipline here," said Constantine Yannelis, a former Treasury Department official in the Obama administration who now teaches at the University of Chicago. "In 2007-2008, we saw a lot of lenders who were making risky bets going under. There's no force like that in the student-loan market."

The government lends more than $100 billion each year to students to cover tuition at more than 6,000 colleges and universities. It ignores factors such as credit scores and field of study, and it doesn't analyze whether students will earn enough after graduating to cover their debt.
An analysis of credit-rating data from Equifax shows nearly two in five student loans, mostly federal, were issued to borrowers below the "subprime threshold" between 2005 and 2016.
That's only from borrowers who have credit histories at all, and that limited figure is nearly twice as high as the share of subprime mortgages in 2006.
MORE: Federal student loans now top $1.5 trillion
IMAGE: Andrey_Popov / Shutterstock.com
Like The College Fix on Facebook / Follow us on Twitter