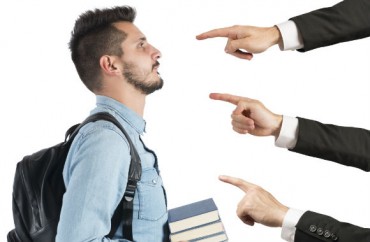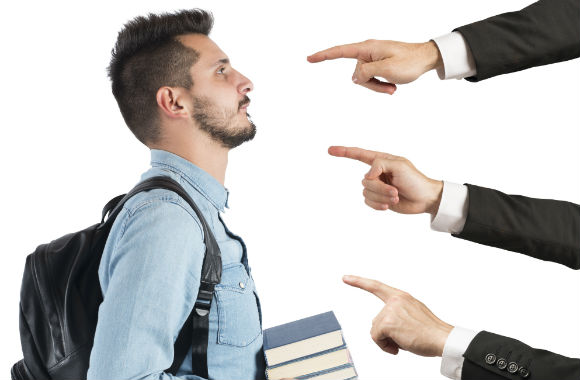 Johns Hopkins professor Trent Bertrand has responded to a December 13 Johns Hopkins News-Letter story about his suspension, noting that at the time "key information was not available to the authors" and anonymous complaints made against him "are totally false."
In a December 14 letter to the editor in the News-Letter, Bertrand says his suspension "could not have anything to do with an investigation of the student complaints" because he was informed no investigation regarding such has even yet begun.
He also claims his suspension took effect after he was permitted to say "goodbye" to his class in which he stated "there was an ongoing war between those principles that go back to the Enlightenment defined so well by Immanuel Kant by the motto 'Dare to think for yourself' versus an intolerant climate built on Political Correctness […]"
In my farewell talk, I urged students to keep an 'Open Mind' and to indeed 'Think for Themselves'. This three-minute talk was followed by thunderous applause from the class just as Professor Ball was apparently texting the security officials to remove me from the class. …

There is however one statement in The News-Letter that I find particularly objectionable, to wit:

"Several times, people did speak up and contradict him. He would be very dismissive and counter that in a condescending way like, 'Oh, well you don't know what you're talking about. You're just children and students,'" she said. "He wasn't creating an environment where things could be discussed, and you could have a back and forth, like a respectful dialogue."

MORE: Prof suspended for allegedly creating 'hostile classroom environment'

Despite editors of The News-Letter telling me that this anonymous statement was sufficiently verified, it is a total fabrication. The only time in six years of teaching this course that I have said anything remotely related to this was to advise students not be dogmatic in the views they hold at their young ages since if they keep an open mind and develop intellectually these opinions are likely to change over time. I begin my courses with a slide showing the wide diversity of opinion on many of the issues to be discussed in the course by professional economists, with many Nobel Laureates on different sides of the issues — trying to get students to make up their own minds.
The professor further speculates about what was involved in his (paid) leave: Was it his questioning man-made global warming? That he contested the need for an Office of Institutional Equity? That he said the college "was badly in need of the sort of 'Statement on Principles of Free Expression' similar to that of the University of Chicago?
MORE: Prof faces suspension for sending students to pro-traditional family conference
MORE: Suspended prof RIPS into president for demanding apology in gay-marriage dispute
Like The College Fix on Facebook / Follow us on Twitter
IMAGE: Shutterstock