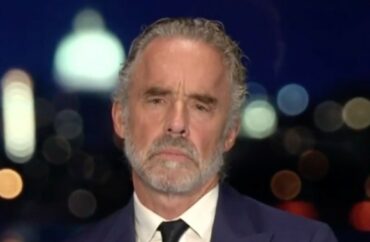 Peterson doubled down on comments the court declared 'disgraceful, dishonourable and/or unprofessional'
Canadian psychologist, former professor and conservative media commentator Jordan Peterson said he will make public all aspects of the "social media training" mandated by a government licensing board.
Peterson said he will comply with the order but will do "everything he can" to make the training public, he said in an interview on "Jesse Watters Primetime" on Fox News on Wednesday.
"I want to make this 100 percent transparent and let the public decide for themselves who exactly is acting … in an unprofessional capacity," the psychologist and Daily Wire commentator said.
Peterson said he has made the court proceedings public "from the beginning" by releasing all documents detailing the charges against him.
He said he will make the training public in any way he can, for example through video, audio files or "extensive notes" afterward.
"It's absolutely necessary," Peterson said.
He also defended his comments on X, for example, regarding "the comments [he] made about [transgender actor] Ellen Page."
"I'm not the least bit happy about what the sadistic surgeon butchers are doing to minors," the bestselling author said, referring to transgender surgery for minors.
"I'm also not very happy about narcissistic let's say celebrities parading off their new surgically-enhanced body and enticing young women…into being sterilized and butchered," he said.
"I think I have a professional obligation, like all therapists and all physicians, to say very clearly that this is 100 percent absolutely not acceptable," he said.
On Aug. 23, an Ontario court upheld sanctions against Peterson by a government licensing board that had ordered he undergo "re-education," in his words, for his social media posts critical of government leaders, The College Fix reported Tuesday.
Peterson faces disciplinary action from the psychology regulatory board after its leaders argued some of his public statements "may be reasonably regarded by members of the profession as disgraceful, dishonourable and/or unprofessional" and posed "moderate risks of harm to the public."
He challenged the disciplinary action on free speech grounds. The appeals court sided with the college, however, in a decision that Peterson said was "worse" than he thought it would be, The Fix reported.
"They just basically said of course you have the right of freedom of speech except when it comes to, let's say, political opinions," Peterson said.
"Apparently the college has the right to decide that I can be re-educated forcibly with the risk of my license essentially because I made political statements that the members of the college don't agree with," he continued.
MORE: Jordan Peterson at Hillsdale: 'You will suffer in life; rise above it'
IMAGE: Fox News/YouTube
Like The College Fix on Facebook / Follow us on Twitter