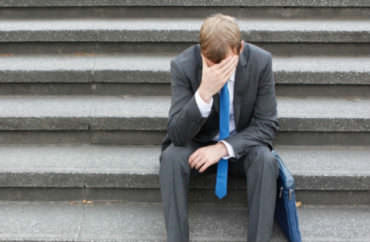 Baffled by university's refusal to identify key witness
The University of Colorado-Boulder's refusal to allow "live adversarial questioning" in a sexual misconduct proceeding may violate an expelled student's due process rights, a federal judge ruled last week.
The taxpayer-funded university will also have to explain to U.S. District Judge William Martinez at a December bench trial why it didn't give Girolamo Messeri, an Italian exchange student, "a hearing before a neutral arbitrator" in his Title IX case.
The judge granted summary judgment to the university on most of Messeri's claims, including that he had a right to a higher evidence standard and that CU-Boulder wrongly refused to interview his accuser itself.
But Martinez was baffled that the university hid the identity of a key witness from Messeri. Giving him that information imposes "a minimal burden" on CU-Boulder while protecting him from a "potentially substantial" risk of "erroneous deprivation" – wrongful expulsion, the judge wrote.
The next step in the litigation is a "trial preparation conference" Nov. 13, assuming CU-Boulder and Messeri don't reach a settlement first. The December bench trial will not include the student's gender-bias claim, which was previously rejected by Martinez. Messeri is seeking both damages and erasure of his expulsion from his transcript.
Unlike some other recent rulings, the order by Martinez does not mention the Department of Education's new Title IX regulation on sexual misconduct proceedings, which took effect a week earlier. The regulation requires the very "live adversarial questioning" and "neutral arbitrator" that Martinez highlighted as missing at CU-Boulder.
Investigators ignored 'inconsistencies' highlighted by Messeri
The university expelled Messeri in December 2016 after finding that he forced a female student to perform oral sex on him in September. She did not notify CU-Boulder administrators of her allegations, but rather reported Messeri to campus police, who interviewed "Jane Doe" three times over six weeks and Messeri once.
While Messeri was charged with sexual assault, the Boulder District Attorney's Office dismissed the case because "it did not believe it could get a guilty verdict at trial," The Daily Camera reported when Messeri sued the university nearly two years ago.
Office of Equity and Compliance investigators Jessica Polini and Lauren Hasselbacher chose not to interview his accuser. Rather, they consulted her recorded interviews with campus police. (The wording of the order suggests that the first interview was recorded with audio, and the next two with video.)
Martinez's summary says the administrative investigators discussed "the investigative process" with Messeri, but does not say that they interviewed him for his side of the story. Rather, it says that "they did not actually speak to [Messeri] about Jane Doe's allegations." (Brooklyn College Prof. KC Johnson, who chronicles Title IX litigation, told The College Fix this may be a typo in the ruling. He think Martinez meant to say they didn't speak to Jane Doe.)
Messeri and his attorney provided written responses to the "written evidence summary" prepared by the investigators, "pointing out inconsistencies" in witness interviews. They still concluded it was "more likely than not" that he forced Jane Doe into oral sex. The Standing Review Committee upheld the finding as "reasonable," and the process as "fair and unbiased."
The university admitted in court, however, that it failed to tell Messeri upon his expulsion that he could request "a Director's review" under his own policies. This option allows cases to be reopened "if new information became available, if the OIEC Procedures were not followed, or if additional circumstances warranted."
MORE: CU-Boulder buys off prof who exposed its kangaroo courts
On single inv'r model, court notes: "Requiring a hearing before a neutral arbitrator would also reduce the risk of error . . . provid[ing] a fresh perspective on any credibility determinations and decrease the likelihood that a party would be erroneously found responsible." pic.twitter.com/GAGcGbTdog

— KC Johnson (@kcjohnson9) August 20, 2020
'This is a classic "he said, she said" case'
CU-Boulder's refusal to give Messeri a hearing, "even though credibility determinations were required" as he argued, may violate his right to procedural due process, the judge ruled. He has a "strong interest" in graduating and "avoiding mistaken expulsion."
The university said it satisfied its obligation to the student by letting him "respond to the factual allegations against him and provide information to the investigators throughout the course of the investigation," but Martinez expressed skepticism.
CU-Boulder used what's known as a "single investigator" model, where the roles of investigator and decisionmaker are commingled. "Requiring a hearing before a neutral arbitrator would … reduce the risk of error," Martinez wrote, by providing "a fresh perspective on any credibility determinations."
The university cannot "reasonably contend" that the increased cost and administrative burden of giving Messeri such a hearing "outweigh[s]" his interest in a more robust defense and avoiding wrongful expulsion, the judge wrote.
Letting Messeri respond in writing to the evidence summary, and then determining that Jane Doe already answered the questions he wanted to pose to her, also falls short of due process requirements.
Martinez agreed with the expelled student that CU-Boulder policies don't require the university to ask, or the accuser or witnesses to answer, questions from an accused student. He "should have been provided a meaningful opportunity to cross-examine the witnesses" to test their credibility.
Messeri said the university deprived him the opportunity to ask more relevant questions based on evidence it hid from him, "including the videos of Jane Doe on the elevator after their encounter." (A footnote casts doubt on whether Messeri didn't see the elevator video before he responded to the evidence, however.)
The Supreme Court has said cross-examination is the primary method by which "believability" and "truth" are tested, and "an increasing number of courts" now require "some form" of cross-examination in credibility-based student disciplinary proceedings, the judge said. He cited the 1st, 2nd and 6th U.S. circuit courts of appeal (Martinez is bound by the 10th Circuit).
"The University's interests in limiting procedural safeguards relating to student's hearing rights are less evident" than Messeri's interest in avoiding wrongful expulsion. The risk that its classrooms become "courtrooms," in the university's words, "truly pales in comparison" to the risk faced by accused students, Martinez said:
This is a classic "he said, she said" case that turns almost entirely on witness credibility. Without live adversarial questioning, Plaintiff cannot probe the witnesses' stories to test their memories or potential ulterior motives, or to observe the witnesses' demeanor.
Not allowed to 'discover any inconsistencies' from key witness
A footnote responds to CU-Boulder's complaint it can't force witnesses to answer questions. Even if so, that refusal "may be relevant" to the credibility of a witness, the judge said. He also clarified that a student does not have the right to "personally confront his accuser," but that cross-examination can happen in other ways, such as through "the accused student's agent."
While the university convinced Martinez that some of Messeri's demands would impose too much of a burden on it – such as the higher "clear and convincing" evidence standard – the judge was stunned by its excuse for hiding the identity of a key witness.
CU-Boulder simply claimed that constitutional due process does not promise accused students "every piece of evidence they desire," and it cited an irrelevant appeals court decision from a case where opposing witnesses openly testified, Martinez said.
Since the witness known as "W1" didn't testify in front of Messeri, he was "effectively deprived of an opportunity to discover any inconsistencies" from that person "that were not plainly evident" in the evidence summary given to Messeri.
"Disclosure of key witnesses' names provides a minimal burden on the University," the judge wrote. "The probative value of the information and risk of erroneous deprivation, however, is potentially substantial."
One major loss for advocates of due process is the judge's approval of "trauma-informed" investigative techniques, which interpret inconsistencies in accusers' testimony as the result of their alleged sexual assaults, not as evidence of falsehood.
Simply going through trauma-informed training, as Messeri alleged the investigators did, does not show that they "acted with bias in Plaintiff's case," Martinez said. "[H]is mere suspicion of bias" on its own "does not rise above the level of speculation."
Court: "This is a classic 'he said, she said' case that turns almost entirely on witness credibility. Without live adversarial questioning, Plaintiff cannot probe the witnesses' stories to test their memories or potential ulterior motives, or to observe the witnesses' demeanor." pic.twitter.com/QtJU6tZOLB

— KC Johnson (@kcjohnson9) August 20, 2020
MORE: One rep for accused on Colorado's 11-member Title IX review committee
IMAGE: Happy Stock Photo/Shutterstock
Like The College Fix on Facebook / Follow us on Twitter