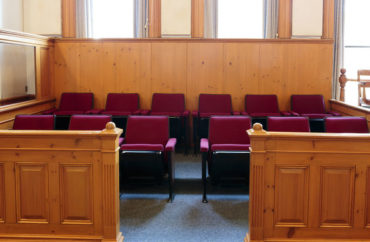 'Put a significant burden on Doe to ascertain the details of the process'
"A reasonable juror could decide that it is not 'fair' to require a student who knows little or nothing to figure out what s/he does not know in order to ask productive questions."
With this finding and many more, a federal judge refused to dismiss an expelled student's lawsuit against a Rhode Island university for allegedly running him through a Title IX kangaroo court.
One of the core issues in the lawsuit against Johnson & Wales University is the burden the administration put on "John Doe" to understand the finer details of its adjudication process, as if the student were a trained lawyer. It created confusion for John and benefited his accuser, who faced no such burdens.
Not only did the administration fail to fully explain the process to him, John alleged, but it prevented him from questioning either his accuser or her boyfriend, who brought her sexual assault accusations to campus police.
A federal judge approved the lawsuit moving forward a year and a half ago, in an extraordinarily unusual bench ruling. The case was transferred to another federal judge, who ruled two days before Thanksgiving on the university's motion for summary judgment.
U.S. District Judge Mary McElroy allowed John's claims on breaches of contract and the "covenant of good faith and fair dealing" to move forward to a jury trial. She excluded his Title IX and emotional distress claims.
In an extensive footnote on "the meaning of 'fair,'" she said "it appears" that the university "put a significant burden on Doe to ascertain the details of the process, rather than provide him with a detailed description."
Brooklyn College Prof. KC Johnson, who chronicles Title IX litigation and provided a firsthand account of oral argument before both judges, said McElroy "relied on a common sense application" of the concept of "fairness" rather than the university's legalistic view.
Her ruling joins those against several other colleges, including New England's Brandeis, Yale and Amherst, where judges "have shown scant deference to the university finding" against "seemingly innocent student arbitrarily found guilty," Johnson wrote last month.
A spokesperson for the university (below) declined to comment to The College Fix, citing the "pending litigation."
It made a last-ditch effort to get the suit tossed a day before McElroy ruled, submitting a "supplemental authority" on its motion for summary judgment. The university cited a new ruling by the 1st U.S. Circuit Court of Appeals in favor of Boston College. McElroy, however, said the ruling didn't apply to Johnson & Wales because it relied on a different state's law.
MORE: Judge approves anti-male bias lawsuit against J&W from the bench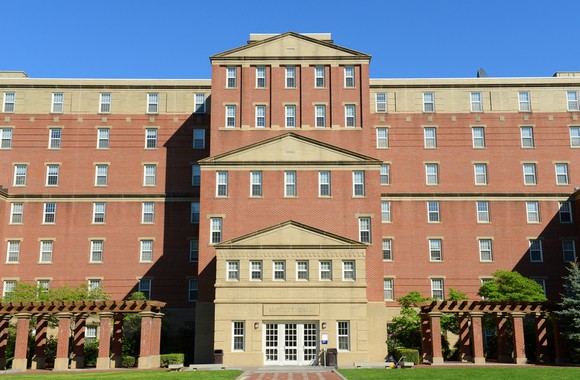 'An uncounseled college junior, facing the frightening prospect of expulsion'
John and "Mary Smith" had a short-term sexual relationship in 2016, with "at least" four instances of mutually agreed upon consensual sex, according to McElroy's ruling. The fifth and sixth encounters are in dispute, with Mary claiming they became nonconsensual because John refused to stop while she experienced pain.
She took more than a year to file a written complaint to the university, however, initially declining when campus police followed up on her boyfriend's allegations. Mary had a change of heart three months later, filing a complaint while "accompanied" by her boyfriend.
According to John's lawsuit, the boyfriend "threatened" John's life the day after the university hearing in 2017. He got a restraining order against the boyfriend, who "upon information and belief" has been removed from all JWU campuses.
On the university hearing itself, John and the administration essentially disagree on how well the process was explained to John, who cited gray areas throughout. The administration said it adequately explained the process to him.
At one point, he asked investigators which questions he would be able to ask during the hearing, which was very limited. John was not allowed to question Mary or her witnesses. Her boyfriend was also exempt because he served as her advisor.
John also lacked access to crucial written materials related to the campus trial, including Mary's 18-page written complaint against him. He could not be given a record of the hearing because it was not transcribed.
While he claimed that new social media evidence justified an appeal, the university said the "post-incident Instagram" post by Mary was not "new" so the finding against John could not be appealed. The university never gave a copy of its training materials to John's lawyer, a fact highlighted in last year's bench ruling by the first judge, John McConnell.
Despite the fact that the university student handbook "does not explicitly give him any of the rights" that John claims he deserved, Judge McElroy said, he can still argue he was deprived a "fair" proceeding. The term's "precise meaning fluctuates with the context in which it is used."
It all depends on whether the university's guarantee of a fair proceeding "would create a reasonable expectation" that the due process elements cited by John "would be included," McElroy wrote:
I find that in the context of an uncounseled college junior, facing the frightening and very serious prospect of possible expulsion from school, in the case of contrary "he said/she said" allegations, a reasonable juror could determine that the meaning of "fair" includes being provided more protections than Doe alleges he received.
Judge allows jury trial aga… by The College Fix on Scribd
MORE: Jealous boyfriend behind false sexual assault claims, lawsuit says
The judge rejected the university's argument that the 1st Circuit's Nov. 20 ruling in favor of Boston College was binding on her decision in the Johnson & Wales case.
The university's Nov. 25 filing said the appeals court overruled a trial judge for "import[ing] federal due process requirements into a contract" between a student and private school. State law determines how to interpret the contract, it argued, and the courts owe "considerable respect and deference" to private college disciplinary proceedings.
The cases are nothing alike, McElroy responded in an extended footnote: "Massachusetts had a well-developed and extensive body of law defining the meaning of 'fundamental fairness' in school disciplinary cases." Rhode Island does not, so the "interpretation [of 'fair'] is a question for the jury."
The Boston College case was also procedurally different, the judge wrote: The accused "had to demonstrate probability of success" to get a preliminary injunction, whereas Johnson & Wales is long past that point with John.
In deciding what's fair in this context, she continued, jurors could consider that the university told John to bring "relevant" materials and "witnesses with personal knowledge" to the hearing, and to direct any questions to the director of student conduct, but little else:
A reasonable jury could find that requiring Doe to discern what questions he should ask (e.g., could he propound written questions before Ms. Smith was interviewed by the panel or after she gave a statement; could he make an opening or closing statement, what would constitute "personal knowledge" by a witness, would a roommate sleeping in the room close to the bathroom who heard nothing be a witness "with personal knowledge," etc.), is unfair when students are strangers to such a process and rely entirely on what is told to them to inform their understanding of what they are up against.
Calling accuser a 'victim' is not a 'smoking gun'
Judges McConnell and McElroy disagreed on the strength of John's Title IX claim, however.
According to the transcript of oral argument before McConnell, the judge said he could "find no reason at all as to why" John was expelled: "The only inference that one could draw" from the known facts "is that gender played a role."
McConnell also asked the university's lawyer why the court could not consider the potential relevance of the Department of Education's Title IX guidance documents as a variable in pressuring the school to discriminate against male students. (Johnson, the professor who was present at oral argument, included this exchange in his contemporaneous account.)
By the time the record had further developed and McElroy was reviewing the evidence, the second judge was not persuaded there was gender discrimination.
In order to prove this, John would need to offer evidence that explicitly shows that gender was a motivating factor in the outcome of the proceeding, McElroy said bluntly. He lacks a "smoking gun," and the university's lone reference to Mary as a "victim" – itself a gender-neutral term – is not that smoking gun.
Sufficient evidence, for example, could be a statistic that shows that "the university prosecuted 95% of males who were accused but only 5% of females who were accused." John acknowledges, however, "that the vast majority of complainants are female and the minority male."
No matter how much evidence John has provided that "the verdict reached by JWU was factually wrong, that is not enough" to show Title IX violations by the school as well, McElroy said.
MORE: Judge approves suit by expelled disabled student raped by female
IMAGE: ggw/Shutterstock, Wangkun Jia/Shutterstock
Like The College Fix on Facebook / Follow us on Twitter