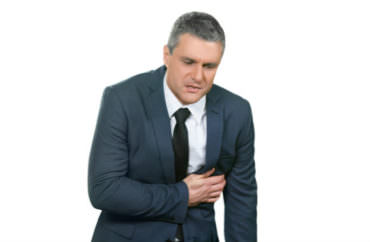 Like a farmers market official who stood up for a black vendor
Tom Rossley accused the university he served for 23 years of "Title IX retaliation" when it fired him in 2016, following his unsuccessful pleas for his son, a disabled student accused of sexual assault.
Now a federal judge has allowed the former trustee's lawsuit against both Drake University and his former colleagues to go forward, saying Rossley's allegations fit a precedent on "third-party retaliation" under federal discrimination law.
U.S. District Judge Rebecca Goodgame Ebinger denied the private university's motion to dismiss just before Christmas, even while dismissing some of Rossley's individual claims.
His son's own lawsuit moved forward last August when Ebinger, who is also hearing his case, refused Drake's motion to dismiss.
Americans with Disabilities Act and 'associational' claims
Rossley lobbied internally for a favorable outcome on behalf of his son Thomas, who has a learning disability and "word retrieval" impairments, as the Drake student was investigated for sexual assault.
The female student who accused Thomas later admitted that she performed oral sex on him without his consent, given his disabilities and level of intoxication that night. She was also found to have invented details of her alleged escape from Thomas.
The board of trustees voted to remove Rossley for "conflict of interest" after he continued to allege the investigation denied his son accommodations for his disabilities.
Rossley lost on his claim that Drake discriminated against him as an employee, with Ebinger saying his relationship with Drake as a trustee was "much less formal" than even between an employer and an independent contractor.
But among his wide-ranging allegations, Ebinger handed Rossley a victory on one: Title III of the Americans with Disabilities Act, which "prohibits places of public accommodation, such as private universities," from discriminating against students such as Thomas Rossley.
The judge said the father's allegations were "novel," and that she had little in the way of case law to guide her on how to handle third-party retaliation claims under federal discrimination laws.
But she noted that not only does the ADA allow for "associational claims," but that it prohibits retaliation against those who "made a charge, testified, assisted, or participated in any manner" in an investigation implicated by the ADA.
MORE: Lawsuit says female raped disabled student then got him expelled
University must show 'there is no set of facts' that would help Rossley
Ebinger cited a case from 1981 with a similar premise, Clement v. Satterfield, in which a farmers market board member was removed for allegedly standing up for an African American seeking to become a vendor.
The court in that case allowed the lawsuit to move forward on the grounds that the plaintiff was standing up for a "third party who was allegedly discriminated against."
The university and trustees "bear the burden to demonstrate there is no set of facts under which Rossley could recover [damages] under Title III," Ebinger wrote:
Rossley alleges the Board retaliated against him after he engaged in protected conduct [under the ADA] for complaining about Defendants' failure to provide his son … accommodations during a Title IX hearing at a private university – a place of public accommodation. … Defendants have not demonstrated this claim is implausible …
Even though Rossley brought his claim under a "different statutory scheme" than considered in Clement, Ebinger found there was "reasonable inference" that Drake and the board could be held liable for its alleged wrongdoing.
The university itself also can't get out of Rossley's Title III claim yet, according to Ebinger, because he alleged the defendants "acted in concert" to keep him from speaking out about his son's treatment and he contacted Drake "on multiple occasions" to share his concerns.
The Rossleys' lawyer, Andrew Miltenberg, said in a press release Monday that his clients' "lives have been irreparably harmed" by the actions of the university and trustees.
The son's lawsuit against the university, approved last summer, is in the discovery phase, according to Miltenberg.
MORE: Judge approves suit against Drake for expelling disabled rape victim
IMAGE: DenisProduction.com/Shutterstock
Like The College Fix on Facebook / Follow us on Twitter