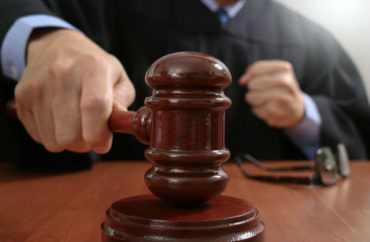 'Failure to have a mask on in your home doesn't endanger anybody'
Can New York University micromanage its students' lives wherever they are, any time of the year?
The issue isn't settled, but for now a trial judge has blocked the private institution from punishing three students who attended a party sans masks before the semester started.
The New York Post reports that Elnaz "Elle" Pourasgari, Marc Santonocito (with cigar, below) and Ashley Storino sued NYU for suspending them for the semester despite their compliance with state and local COVID-19 guidelines.
Eleven students from the party, all track-and-field athletes, have been suspended, put on academic probation for spring semester and must write a "research and reflection paper," said Karen Edler, the lawyer for the three.
She told Judge Carol Edmead that their COVID-19 tests were negative before school started Sept. 2:
"NYU believes it has the right to control its students' actions anywhere in the universe during the students' break," plaintiff lawyer Karen Edler said during Manhattan Supreme Court oral arguments held via video Thursday. ["Supreme Court" in New York refers to a trial court.] …

"They don't have any evidence … that the petitioners endangered anyone," Edler said.

"The failure to have a mask on in a picture in your home doesn't endanger anybody," Edler said. "None of these students were sick. None of these students became sick."
MORE: NYU indefinitely suspends online-only student for open-air socializing
The three weren't coming to campus anyway, yet have been barred from online classes, making the punishment "arbitrary, capricious, and fundamentally unfair," the New York Daily News reports.
Their mid-August gathering was at "one of their own off-campus apartments," with people from their "social bubble" of track athletes. and was squarely in line with public health guidelines at the time. "This group ran together in New York City with masks on, talked, and generally hung out between their respective off-campus residences," Santonocito's lawsuit says. (The two articles differ on exactly when it was – Aug. 13 or 14.)
The Daily News reports:
The students were seen at the off-campus social event late on Aug. 13. Two weeks later, on Aug. 27, the students received an email from the school's Office of Student Conduct informing them they'd been caught partying in a pandemic.

"It is alleged (you) attended a large gathering at an off-campus location without proper use of masks and social distancing. Photos of the gathering were posted on social media and shared with our office through the university's anonymous reporting channels," the email reads.

The email went on to charge the student with violating NYU pandemic safety rules.
MORE: 26,000 positive COVID college cases, zero hospitalizations
NYU defended its draconian punishment for students hanging out with their friends under the theory that they could become "super-spreaders" between the party and their COVID-19 tests.
Seemingly oblivious to the facts of the case, NYU lawyer Jessica Moller told Judge Edmead: "The students' failure to wear masks and failure to maintain social distancing put the university community, the students themselves and the students they were with … at risk for COVID-19."
They knew from NYU's "email warnings" that the $74,000 university would be cracking down on students returning for fall semester, Moller said. (The overpriced university even indefinitely suspended an online-only off-campus student for attending a rooftop party – in open air, where the novel coronavirus is a negligible infection threat.)
NYU is wrongly claiming that it can supersede state and local guidelines by dictating how students must behave when not enrolled, Edler told the court.:
"The suspensions will impede their ability to get internships because they will be a whole semester behind," Edler said. "Elle does want to go to medical school, Ashley wants her MBA and Mark is a needs-based scholarship student and it could be taken away and that would put him in a position where he couldn't attend school."
Judge Edmead was convinced enough by the argument to want further evidence, suspending all sanctions while the case plays out.
MORE: Check out Tulane's draconian punishments for parties with 15 people
IMAGE: everything possible / Shutterstock.com, tonyferrara14/Instagram
Like The College Fix on Facebook / Follow us on Twitter