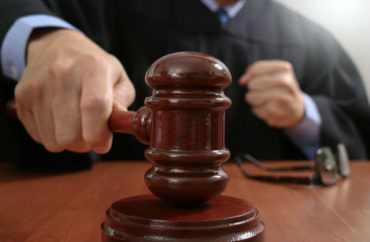 UPDATED
Also refutes claims of financial collusion between publisher, university
A state judge retained by a university to investigate accusations of administrative misconduct and a "pay-for-homework" scheme has ruled those accusations without merit, finding "no evidence" that such arrangements exist at the school.
The controversy at Arizona State University began last month, when an economics professor there, Brian Goegan, accused the university of conspiring with an educational corporation to force students to pay to submit homework. Goegan claimed that the school had done so in order to receive "a large monetary grant" from the publisher, Cengage.
Goegan is no longer employed at the university. Goegan claimed he was dismissed in the spring of this year after airing his concerns about the alleged scams with university administration. Campus spokesman Bret Hovell, however, told The Fix via email that Goegan "was told in December of 2018 that he was not going to be renewed after the spring 2019 semester. He brought up his unfounded claims months after being told he was going to be non-renewed."
Following the controversy, the university's administration announced it would retain former state supreme court justice Ruth McGregor to investigate the issue.
In a report authored by McGregor, the former justice rebutted the claims by Goegan, stating that she could find no evidence to support those accusations.
"I conclude that ASU did not agree to use Cengage products in return for a large grant to the university," McGregor stated.
She wrote: "I do not doubt that Professor Goegan believed that Cengage had promised a grant in return for the agreement of the Economics Department to require use of Cengage products, but no evidence exists of such an agreement, and considerable evidence exists to disprove the statement."
Rebutting one of Goegan's most shocking claims—that the school's economics department was instructed to fail a third of its students as part of the alleged scam—McGregor, having interviewed campus officials and reviewed relevant documentation, wrote: "I conclude that the Economics Department did not establish…a required grade distribution under which instructors were mandated to fail 30 percent of the students."
In an announcement in response to Goegan's claims, the university said that Goegan's grading practices only ever came under discussion because "he consistently awarded a huge percentage of A and B grades, as compared to the same classes when taught by other professors in his department."
Following its announcement earlier this month that McGregor would lead the investigation into Goegan's claims, the university refused to clarify its relationship with the judge. McGregor has previously taught at the university; she also received her Doctor of Jurisprudence degree from the school.
UPDATE: This article has been updated with a quote from a university spokesman regarding the timeline of Goegan's dismissal.
MORE: School refuses to clarify relationship with independent investigator
IMAGE: everything possible / Shutterstock.com
Like The College Fix on Facebook / Follow us on Twitter