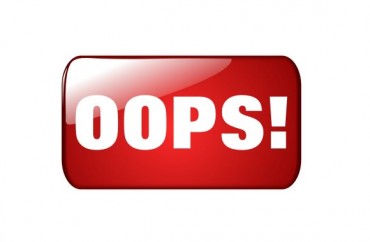 UPDATED
Make sure you hang up before demonstrating your bias
It's hard to overstate the incompetence of some officials running Title IX investigations in America's colleges.
Just before Christmas, a judge overturned the University of Southern California's 2016 sexual-assault finding against an accused student, deeming him the victim of a process that was not "fair, thorough, reliabl[y] neutral and impartial."
One of the errors made by the private institution? The Title IX coordinator and investigator repeatedly called the male student and his adviser "motherfuckers" after they forgot to hang up on a call with them.
Oh, and they called the female student accusing him "a catch."
USC had a very low threshold to cross in order for Los Angeles Superior Court Judge Elizabeth White to wash her hands of the situation.
She could only review whether the school "proceeded without or in excess of jurisdiction, whether there was a fair trial, and whether a prejudicial abuse of discretion occurred" – in this case, where "substantial evidence" does not back the school's findings.
USC failed miserably. It wasn't the first time.
An admission that's not an admission
White describes the relationship between "John Doe" and the female student as "volatile and complicated."
They exchanged "several hundred" Facebook messages in less than a week as they rehashed a disputed sexual encounter two months earlier, when they were "dating-ish." They continued sleeping together for a month after the disputed encounter on Oct. 14, 2015.
The female ("Roe") alternately claimed 1) Doe held her down during sex and refused her verbal pleas to stop 2) she might not have actually told him to stop. Doe claims they "tried" having sex but didn't actually do it that night.
There are a couple major factual disputes between the two.
Roe claimed Doe's roommate "knocked a few times" and then entered the room as she was leaving in tears, and gave her "a confused face." Doe claimed no one knocked and Roe was gone the next morning when he woke.
USC explicitly refused to interview the roommate – the only person who allegedly saw the two on the same night.
Instead, the administration deemed that Doe admitted to sexual assault because he made an ambiguous apology to Roe. She had texted him to make various accusations about his behavior that night, once more blurring the line of whether Doe actually violated her consent or just pressured her to have sex ("you also tried to guilt trip me into feeling bad and having sex").
Judge White also notes that Roe herself didn't immediately refer to the encounter as "rape" because she didn't want to "make it a big deal." Her own Facebook messages suggest she was accusing Doe because he continued "hooking up" with others, while she wanted them to be exclusive. (Recall this was a "dating-ish" relationship.)
'Motherfuckers': Judge rules USC denied 'fair and impartial' Title IX investigation to accused student by The College Fix on Scribd
'Does that college motherfucker know who I am?'
Investigator Patrick Noonan interviewed 17 "witnesses," none of whom witnessed the parties that night, and failed to give "any rationale" for not interviewing Doe's roommate, who was explicitly suggested by Roe.
In his final investigative report, Noonan left out more than 150 pages of communications with Roe provided by Doe. The supposed investigator also made a rookie mistake: believing that two text messages in the communications had been manipulated because they were in "nonsequential order."
You can see Judge White's irritation flare up here: She notes that the texts were arranged that way because of the "computer applications" Doe used to retrieve the messages. Noonan cited these nonsequential texts as a strike against Doe's credibility.
This is a man paid by USC to investigate felony-level allegations that depend heavily on digital evidence.
When Noonan and Title IX Coordinator Gretchen Dahlinger Means provided the findings to Doe and his adviser in a conference call, "neither party terminated the phone call," White says.
Means and Noonan kept talking to each other on the hot line:
Means asked, "Who do these motherfuckers think they are?" and, "Does that college motherfucker know who I am?" … Both Noonan and Means referred to [Doe] as "motherfuckers." … Noonan and Means also described Roe as "a catch" and expressed, "[She is] so cute and intelligent. What was she doing with that (referencing [Doe])?"
Means is paid by USC to ensure compliance with "non-discrimination" mandates.
Lame excuses for not interviewing only alleged witness
USC is actually responsible for California case law on the obligations of private educational institutions in student disciplinary proceedings – it screwed over an accused student in an ambiguous orgy – so Judge White didn't have to look far for guidance.
She cited an "unacceptable probability of actual bias" against Doe, not only because of the "motherfuckers" comment by the officials in charge of the investigation, but because Means was also advising the "purportedly neutral" review panel that issued the decision against Doe:
In this case, the review panel did not issue any rationale for "its" determination and, instead, summarily adopted the findings of [Noonan]. … In sum, the panel is merely a proxy for the Title IX office, which actually rendered the underlying decision.
White rebuked the university for having the chutzpah to claim that its system is "comprised of independent decision-makers":
[T]he Title IX Office is involved in each stage of the decision-making process. … Thus, it is disingenuous to argue that USC's review process prevents bias from tainting the outcome when Coordinator Means – a person who has expressed vitriol against [Doe] and favoritism toward Roe – is permitted to advise each purported decision maker …
The judge also showed contempt for USC's explanation for not interviewing Doe's roommate, the only person who could corroborate a "material disputed fact" on the night in question.
The university said it was "not appropriate" to interview him, then claimed he was "out of the country … and unresponsive" based on Roe's "uncorroborated claim." USC never provided records of even its attempts to reach the roommate.
(Interestingly, White suggests USC may have disingenuously cited federal student privacy law to avoid explaining why it didn't interview the roommate. The law's author has said it's massively abused.)
In perhaps her most stinging rebuke of the university, White said Doe's purported "admissions of wrongdoing" (his ambiguous apology message to Roe) was not remotely a confession. What had Doe actually told Roe? That he was sorry for making her "upset," "distressing" her, making a "mistake" and maybe for having "crossed a line" physically.
In fact, Doe categorically denied Roe's claims when she finally accused him in plain words, not her ambiguous guilt-trip language: "I have never said that I sexually assaulted you and I maintain that to this day."
The judge also rebuked Noonan for claiming Doe had "opportunities" to question his accuser, when the investigator wouldn't even let Doe "take notes" during his interview – the only opportunity to submit questions for Roe.
Unfortunately for Doe, he's probably stuck going through the star chamber again. White told the university to "conduct a new fair and impartial investigation." Given USC's trip through the California courts in the preceding years, that seems unlikely to pass.
CORRECTION: The original article gave the incorrect date for USC's finding against John Doe. He was expelled in 2016 based on allegations from 2015. The article has been amended accordingly.
MORE: USC denied 'fair hearing' to accused student in orgy
IMAGE: Shutterstock
Like The College Fix on Facebook / Follow us on Twitter