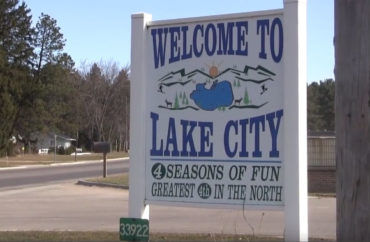 'Find a way to make it convenient for you to leave'
If you've heard about a union official who admitted on video to helping an alleged child molester keep his teaching certificate and getting a windfall to leave the school district, thank a federal judge who has now twice rebuked the union for attempting to quash it.
U.S. District Judge Linda Parker told the American Federation of Teachers last year that its embarrassment doesn't supersede the First Amendment, and affirmed that again Tuesday after AFT filed an "emergency motion for a temporary restraining order," according to The Washington Post.
The union was trying to block Project Veritas from releasing damning undercover video and other information obtained by an operative who got an internship at the union's Michigan chapter.
The conservative sting group released the video and redacted AFT documents (displayed as photos, not originally digital or scanned documents) Wednesday. They show that the unnamed teacher, who was never arrested or charged, managed to avoid getting fired by the Lake City Area Schools superintendent in response to allegations that he molested a student several years earlier.
The union negotiated a resignation for the teacher that included six weeks' pay and $50,000 and also let him keep his teaching certificate, as AFT Staff Representative Johnny Mickles says on video.
The teacher himself told another Project Veritas agent on video that he decided to retire after the school charged him. He said an attorney told him the school district would "find a way to make it convenient for you to leave."
The teacher was dating the mother of a girl who was "7 or 8" at the time in 2006, according to a detective's 2013 interview with the teenager. He would stay over at the house "a few times per week," and she claims that he entered her bedroom at least twice and tried to pull down her covers while she feigned sleeping. The second time, he "touched the inner portion of her upper thigh" but not her "vaginal area," she told the detective. The mother stopped seeing the teacher by the end of 2006.
The girl didn't tell anyone until the 8th grade when she became a student in the teacher's class, where he gave her "weird, not lustful" looks and also gave her "preferential treatment" compared to other students, according to the detective's report. The teacher claims he "could have peeked in the room" at the girl while he was dating her mother, but "recalled no instance in which he made entry" into her room at night.
The school district's charges against the teacher go further, saying he also "attempted to pull the student's underwear down" on one occasion and that these or "similar incidents" happened 5-10 times: "These incidents have caused the student to suffer from anguish, emotional distress and severe trauma necessitating that she seek the intervention of healthcare professionals."
AFT prefaced its statement on Parker's ruling by saying it came down on "Teacher Appreciation Day" when the union is "delivering water filters" to Puerto Rico. It didn't mention the union documents Project Veritas obtained from its planted intern:
We are disappointed in this ruling, but we'll keep pursuing every possible legal avenue to protect Michigan students and teachers from Project Veritas' unethical and unlawful smear campaigns against educators. While the group notorious for doctoring videos continues to promote footage of our teachers that it gained in direct violation of Michigan law, we'll continue fighting for the safe, well-funded classrooms that Michigan's kids deserve.
Read the Post report, watch the video and read the AFT documents.
MORE: Judge rules AFT can't stop publication of info from undercover sting
IMAGE: Project Veritas/YouTube
Like The College Fix on Facebook / Follow us on Twitter