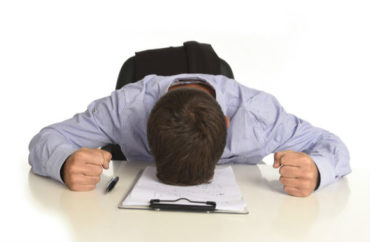 Accused student 'sufficiently alleged' they violated his 'clearly established' rights
Rulings by the 6th U.S. Circuit Court of Appeals in the past year are leading some trial judges to re-evaluate their rulings in Title IX cases brought by male students punished for sexual misconduct.
The latest to reconsider is U.S. District Judge George Smith, who resurrected equal protection claims by "John Doe" against Ohio State University officials who handled his adjudication.
The 6th Circuit's Miami ruling this winter lowered the bar for male plaintiffs to argue they were victims of gender discrimination in public university adjudications. It opened Title IX officials to personal liability as government actors for not investigating female accusers who also may have violated sexual-misconduct rules.
Judge Smith had originally ruled in March 2017 that Doe "failed to include an example of a female student who was accused by another student of sexual misconduct under the same facts yet was either found not responsible or was not dismissed from OSU." Doe asked him to reconsider several dismissed claims in light of Miami.
In his opinion and order Monday, Smith faulted Doe's claims for not being "more specific" that his accuser's "touching was unwelcome or amounted to harassment."
But in light of the Miami ruling, the judge concluded that because Doe has "generally included these allegations" that OSU did not investigate his accuser for sexual misconduct, his equal protection claim against two officials will be reinstated "out of an abundance of caution."
MORE: Judge rules OSU Title IX official can be liable for helping accuser lie
Kelly Smith and Matthew Page – at the time, both assistant directors in the Office of Student Life – are also not entitled to "qualified immunity" in light of the Miami ruling, Judge Smith said.
Doe has "sufficiently alleged" that they violated his "clearly established" equal protection rights at the time of OSU's adjudication – what's known as a Section 1983 claim.
They are also not protected by 11th Amendment immunity because of Supreme Court precedent that immunity can't be invoked in response to "a plaintiff's requests for injunctive relief and/or declaratory judgment," Smith said. Doe's other claims were not approved for reinstatement.
Kelly is currently listed as director of student conduct, and Page is currently listed as assistant dean of the graduate school.
Doe's lawsuit also named Natalie Spiert, sexual violence support coordinator, but she appears to have been removed as a defendant already.
Spiert was denied qualified immunity in another Title IX case in April, for allegedly helping a rape accuser lie about her motivation to accuse the male student.
In latest example of significance of CA6 Miami ruling from earlier this year, court in @OhioState due process case reinstates equal protection count, says univ officials not entitled to qualified immunity. (Case already had been moving forward, but on TIX alone.) pic.twitter.com/NuxYHNM3ko

— KC Johnson (@kcjohnson9) August 21, 2018
h/t Dan Bauman
MORE: 6th Circuit lowers the bar for anti-male bias in Title IX proceedings
IMAGE: Marcos Mesa Sam Wordley/Shutterstock
Like The College Fix on Facebook / Follow us on Twitter