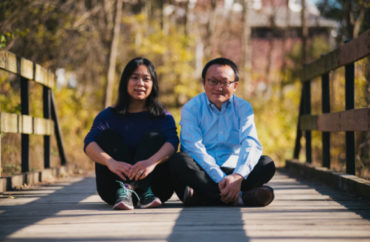 A federal jury on Thursday convicted a former University of Kansas on three counts of wire fraud and one count of false statements after he deliberately concealed ties to the Chinese government while conducting government-funded research in the U.S.
Feng "Franklin" Tao, 50, of Lawrence, Kansas, worked as a full-time professor at KU while also working with a Chinese university tied to the People's Republic of China. In 2018, Tao accepted a position with Fuzhou University in China that designated him as a Changjiang Scholar Distinguished Professor, a position that made him a full-time employee of the school.
Tao failed to seek approval from KU before taking the job with Fuzhou, then lied to conceal his employment with the Chinese school. According to the U.S. Department of Justice, Tao failed to file to file annual reports required by KU to notify the school of any outside employment "that did or could impact duties as a conflict of interest."
In 2018, Tao moved to China to conduct research at Fuzhou. To explain his absence from KU, he lied and told the school he was in Europe.
While at KU, Tao conducted research funded, in part, by the U.S. Department of Energy and the National Science Foundation.
The jury also found Tao not guilty of four related counts. Judge Julie Robinson declined to set a sentencing date, instead asking for more legal briefs from each side.
"While we are deeply disappointed with the jury's verdict, we believe it was so clearly against the weight of the evidence we are convinced that it will not stand," said Tao's lead attorney, Peter Zeidenberg, in a statement following the verdict.
Tao was arrested in 2019 as part of DOJ's "China Initiative," which sought to identify Chinese spies among American academics. In February, DOJ announced it would be discontinuing the program.
Tao faces up to 20 years in federal prison and a fine up to $250,000 for wire fraud, and up to 10 years and a fine up to $250,000 on each of the program fraud counts.
MORE: Biden administration to take kinder, gentler approach to Chinese infiltration in U.S. higher ed
IMAGE: Franklin Tao
Like The College Fix on Facebook / Follow us on Twitter