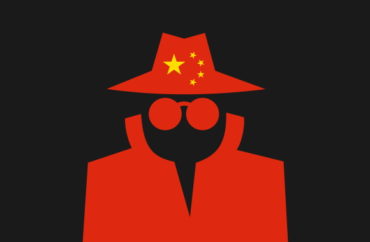 The U.S. Department of Justice has vowed to move forward with its program to root out professors and researchers with connections to the Chinese government even after a recent prosecution ended in a mistrial.
The agency will "not back off prosecuting crimes involving a nexus with the People's Republic of China," according to Justice Department spokesman Marc Raimondi.
Last week, a Knoxville, Tenn. judge declared a mistrial in the case of Anming Hu, an associate professor of mechanical, aerospace and biomedical engineering at the University of Tennessee that the DOJ had accused of making false statements about his connections to the Chinese government.
According to documents unveiled during the trial, federal agents falsely accused Hu of spying for China based solely on a Google search. Hu alleged agents stalked and intimidated him for two years after he declined to spy for the U.S. government.
Eventually, Hu was charged with a little-used law that prevents NASA from giving research dollars to China or corporations that do business with the Chinese government.
Hu was born and raised in China, but later emigrated to Canada, where he became a citizen before being lured to Tennessee.
According to a report in the Knoxville News:
FBI Agent Kujtim Sadiku testified he didn't know anything about his bosses' 2018 "China Initiative" when he decided to do a Google search of Hu's name in March 2018. Sadiku said he got a tip Hu might be a spy but he can't remember from whom or the exact nature of the information.

His Google search turned up a couple of press releases in Chinese. One included a photograph of Hu, so Sadiku said he decided to use Google's translation app to dig a bit further. The app fouled up the translation of Hu's forename in the photo caption.

The translation of the two documents showed Hu's success in academia and research netted him a 2012 "short-term" award to teach students and researchers at the Beijing University of China for 20 hours annually through China's Long-Term Thousand Talents Program. The documents also revealed Hu had been invited to speak at a symposium in China in the spring of 2018.

"I investigated him based on his association with the talent program that (the U.S. government believes) benefits the Chinese military," Sadiku said. "I opened it up as an economic espionage (case because the U.S. government believes) the program is attempting to acquire technology and information from the United States."

But when Sadiku confronted Hu at his UT office in April 2018, Hu called researchers who agreed to spy for China as part of the Long-term Thousand Talents Program "cheaters" and disavowed any involvement in espionage.

Hu told Sadiku that his research and inventions had helped the U.S. government, the agent conceded in testimony, and pointed in particular to NASA's praise for and use of his inventions.
Since the "China Initiative" was first unveiled by Donald Trump-appointed Attorney General Jeff Sessions in 2018, DOJ has prosecuted over a dozen researchers for their ties to China. These cases have been covered closely by The College Fix.
Critics have charged that the DOJ's aggressive prosecution of Chinese university employees has fed xenophobia while hate crimes against Asian-Americans are on the rise. Yet not all of the researchers charged by DOJ are Asian – Harvard University Chemistry Professor Charles Lieber, for instance, was indicted for making false statements about his involvement with a talent recruitment program sponsored by the Chinese government.
"It is the conduct that drives the case," Jay Bratt, a senior counterintelligence official in the Justice Department's National Security Division, told The Washington Post. "Not the ethnicity."
The judge declared a mistrial after a 12-person jury deadlocked. DOJ has refused to say whether it will retry Hu.
Read the full Knoxville News report here.
MORE: NASA-funded professor charged with hiding Chinese university ties
IMAGE: M. Sur / Shutterstock
Like The College Fix on Facebook / Follow us on Twitter