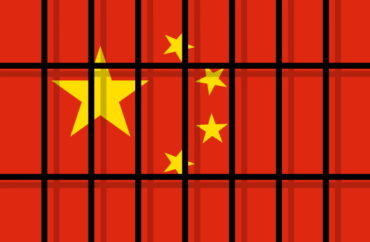 A mathematics professor at Southern Illinois University – Carbondale was indicted Wednesday on two counts of wire fraud and one count of making a false statement after it was learned he had concealed ties to the Chinese government in order to secure a loan from the National Science Foundation.
Mingqing Xiao (pictured), of Makanda, Ill., obtained a loan of $151,099 from the NSF while also receiving a grant from the Chinese government, according to the indictment.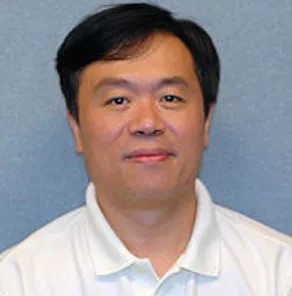 "Fraudulently obtaining U.S. taxpayer funding is a slap in the face to the vast majority of university researchers who do the right thing and abide by the rules," said Assistant Director of the FBI's Counterintelligence Division Alan E. Kohler, Jr. in a statement following announcement of the charges.
"To those individuals who choose to conceal affiliations with foreign universities or foreign governments while applying for U.S. taxpayer-funded grants, the message should be clear: the FBI and its partners are aggressively investigating allegations of grant fraud."
If convicted, Xiao faces up to 45 years in prison and $750,000 in fines.
According to the FBI, Xiao has worked in SIUC's mathematics department since 2000, focusing his research primarily on partial differential equations, control theory, optimization theory, dynamical systems, and computational science.
In 2019, when he applied for a NSF grant for a project slated to run between 2019 and 2022, Xiao failed to inform the foundation that he was also on the payroll of Shenzhen University, and that he had received a previous grant from the Natural Science Foundation of China. Further, he had already committed to teaching at Shenzhen University from 2018 to 2023.
Before he was awarded the grant, the NSF asked Xiao specifically if he had any current or previous funding from "worldwide sources." Xiao said he had not.
The day before Xiao's indictment, Ohio-based hospital researcher Yu Zhou was sentenced to 33 months in prison and ordered to pay $2.6 million in fines for conspiring to steal medical secrets and selling them in China. Zhou and his wife, Li Chen, both spent a decade working in separate labs at Nationwide Children's Hospital's Research Institute. During this time, Zhou set up a separate business in China seeking to profit from the trade secrets he took from the research institute related to exosomes and exosome isolation.
In the past two years, the FBI has arrested a number of researchers for selling secrets either in China or to the Chinese government. In August, UCLA researcher Guan Lei was arrested for destroying a hard drive during an FBI investigation into Chinese theft of sensitive software and technical data. In May, former Ohio State University rheumatology professor and researcher Song Guo Zheng was arrested while trying to flee the country with stolen laptops and USB drives.
In December 2019, former Beth Israel Deaconess Medical Center researcher Zaosong Zheng stole 21 vials of biological research and attempted to smuggle them out of the United States aboard a flight destined for China. Zheng pleaded guilty on December 4 of last year.
In June of 2020, Harvard University Chemistry Professor Charles Lieber was indicted for making false statements about his involvement with a talent recruitment program sponsored by the Chinese government.
According to the Justice Department, these prosecutions have been part of their ongoing "China Initiative," a "broad, multi-faceted effort to counter Chinese national security threats and safeguard American intellectual property."
MORE: Ohio-based hospital researcher sentenced to prison for attempting to sell trade secrets to China
IMAGE: M_SUR / Shutterstock
Like The College Fix on Facebook / Follow us on Twitter