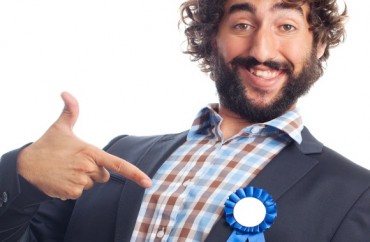 Interdisciplinary program wants community members, students to earn badges in anti-racism
A Catholic university in Kentucky recently launched a new certification program in "antiracism."
Spalding University's "Restorative Practices for the Antiracist Journey" is a series of "half- and full-day online courses" for "individuals and groups from public-sector, corporate and nonprofit organizations," according to a university news release.
The courses "will teach concepts of cultural humility and restorative practices as a means to bring about positive social change," according to the Louisville university's statement.
"Upon completion, participants in Restorative Practices for the Antiracist Journey will be awarded three tiers of certification badges by Spalding – Bronze, Silver and Ebony," university officials said.
The workshops "can be applied to continuing education requirements for social workers," according to the university.
One workshop on "Cultural Humility — Foundations" will help students understand "commonly held biases and privileges" and explore "the problems with the colorblind and multicultural competence frameworks to diversity work," according to a one-page course description shared with The College Fix by Professor DeDe Wohlfarth.
MORE: Catholic university requires anti-racism reflection by every university
Her aim is to "create a more just society for all, with equal access to resources for all across race, ethnicity, genders, gender identity, sexual orientation, SES, immigration status, educational level, etc," according to an email sent to The Fix. "Our society has been too long been tipped to favor some over others and is not a level playing field, despite what some believe," the professor said.
"We need to all do our own work in changing the status quo, because, hard truth: It doesn't work for many people," she said.
Most of the sign-ups are currently from outside of the school, which Wohlfarth said makes sense because most of the marketing has been to community members first. The class currently has about 10 sign-ups according to Wohlfarth.
The professor said that the school is working with a number of businesses, legal groups, policing organizations and and government organizations to recruit students. Her particular course takes place in March.
Other courses which start this week include "Restorative Practices Understood and Applied – Foundations," "The Context of Racism — Foundations" and "Restorative Practices Understood and Applied — Foundations."
Interdisciplinary effort to fight racism
The Fix reached out to Shannon Cambron, the chair of the social work department, for comment on her class on the context of racism but she did not respond. The Fix asked her for more information on her class and what students would study to learn about racism.
Her course "will show how personal and collective experiences of race shape our world view and contribute to systems of oppression and/or liberation," according to the description.
The workshops are being offered by "the university's Center for Peace and Spiritual Renewal, School of Social Work, School of Professional Psychology and Collective Care Center," according to the university's statement.
The collaboration is referred to as "the Well" and one of its programs is the anti-racism certificate.
The Well is "a reflection of our commitment to meet the needs of the times by co-creating an interdisciplinary space of training and engagement with a justice and equity lens," Cambron said in the university news release. University officials wanted "a space that equips people with the skills to begin the work of dismantling white supremacy and injustice."
"Restorative Practices for the Antiracist Journey is evidence of that commitment, and we are excited about this new chapter," Cambron said.
MORE: Black professor warns universities about 'destructive' demands of anti-racism activists
IMAGE: Kues/Shutterstock
Like The College Fix on Facebook / Follow us on Twitter