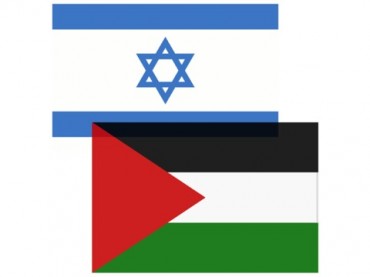 Kenyon College is the latest institution to reject the American Studies Association's call for an academic boycott of Israel. But Kenyon has taken its response a step further and is actually withdrawing from the ASA.
Bill Jacobson of Legal Insurrection reports:
The List of Universities rejecting academic boycott of Israel is growing rapidly.  These two announcements are significant because they involve withdrawals of Institutional Membership, not just condemnation.  This makes four universities (Penn State Harrisburg, Brandeis, Kenyon, Indiana) who are withdrawing membership, plus several others (Willamette, Hamilton, Northwestern, Tufts) who deny being Institutional Members even though listed.

I just received the following email from Sean Decatur, President of Kenyon College:

Sorry for the quick answer — I am on the road with family for the holidays. I will be posting a full public statement on my blog later today.

For now:

(1) I oppose the ASA boycott, for many reasons that have been stated elsewhere (most eloquently by Michael Roth in the LA Times). The institutional membership of Kenyon has been under the purview of our American Studies Program; the chair of that program wrote to the ASA on Friday to indicate that the program is withdrawing Kenyon's institutional membership, and Kenyon will not renew for the coming year, because of the ASA's actions with the boycott.
Read more at Legal Insurrection.
This unqualified rejection by Kenyon College of the ASA's call to boycott Israeli academic institutions represents another humiliating repudiation of the BDS movement.
Like The College Fix on Facebook / Follow us on Twitter