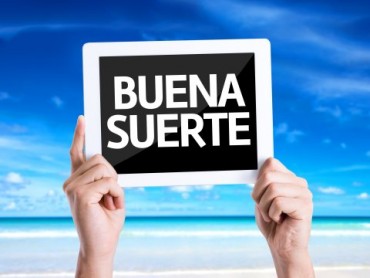 It may sound odd to sabotage your group's political strength in order to get more political strength, but that's what Duke University's undergraduate Latino organization is doing.
Mi Gente ("My People") is refusing to help plan Latino Student Recruitment Weekend with the Office of Admissions until peace arrives in the Middle East (or at least they get nicer digs), The Chronicle reports:
Mi Gente will channel its energy into demanding that its "voice be heard" and its "community be represented" on campus. The letter also called for the creation of a Latino/a cultural center, more Latino/a faculty members, a larger office space for Mi Gente and Latino/a students and the formation of a Latino studies department, including a major, minor and tenured faculty.
Latino students are mad that they have so few faculty members who look like them while black faculty have tripled over the past 20 years. They've been waiting 11 years for Duke to accede to their demands for their own segregation cultural center and more Latino faculty.
This is definitely front cover news. We've been ignored for too long. #LatinxExcellence #ListenToLatinxVoices https://t.co/FHhYmWryOk

— Mi Gente (@DukeMiGente) January 26, 2016
The group published a letter in the Chronicle laying out their grievances – note that "Latinx" is intended as a gender-neutral ethnic term but is pronounced like a laxative ("Lateen-X"):
Our requests are simple yet imperative: we demand a cultural center, which will assume full responsibility of Latino Student Recruitment Weekend programming, more Latinx faculty members in various departments and a public apology for the racism exhibited within the Department of Education and towards Dr. Jason Mendez [see below]. We are continuously disappointed with Duke and its dismissal of the needs of students of color, particularly those of the Latinx community. …

It is time that Duke recognize that its students of color should not bear the burden on being academics, educators, poster children for brochures, panelists regarding diversity, Latinx student recruiters, party planners and students.
RELATED: Black students demand segregated spaces from white students
Jason Mendez was a professor whose contract was not renewed after spring 2014. He complained to USA Today College that he "felt like I had been hired by the Program in Education to be a diversity statistic" and "spent two years either being silenced or treated as 'the help.'"
More from the Chronicle:
Other demands included providing need-blind admission for undocumented students, increasing pay for all employees to an hourly wage of $15 and administering "a public apology for the routine negligence of Latinx issues on this campus."
Interestingly, a former co-president of Mi Gente blasted the group for making demands and having a pity party rather than convincing the rest of campus that their goals are worth supporting:
I recommend starting a fundraising campaign, contacting alumni and Duke donors and persuading them to donate towards this goal. Outline your goals for this center, and your plan to accomplish it. Students must be willing to to put some skin in the game and not just expect Duke University to foot the bill.

Maybe I was naive, but I always felt like any other Duke student, regardless of my name or complexion and that I had access to campus resources as an individual and as a campus group leader.
Read the Chronicle story, Mi Gente letter and response from its former co-president.
RELATED: 'Latinx': Activists attempt to alter the fundamentals of an entire language
Like The College Fix on Facebook / Follow us on Twitter
IMAGE: Shutterstock