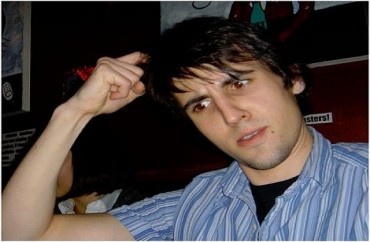 A graduate of Harvard Law School takes issue with the idea of arming school teachers as a deterrent to school (mass) shooters … because the teachers would end up killing their black students.
So says Elie Mystal, executive editor of the site Above the Law and a former lawyer who left the profession to "pursue a career as an online provocateur."
Not only would arming teachers (and let's be real — folks who advocate such aren't demanding all school staff carry a firearm on campus) be expensive, fundamentally alter the nature of teaching, and not deter a mass shooter, Mystal says, such would "directly result in students of color being shot to death at school."
"I know that because the only other group of public employees that is armed at the behest of the state shoots unarmed people of color on the reg," he writes. "The cops actually receive extensive training on how to use their firearms, how to asses threats, and how to deescalate situations, and yet they still murder innocent civilians all the time."
Mystal goes on to argue that giving a teacher a gun is "just ASKING them [sic] to be afraid," and black and brown students will suffer for it — because they make educators fearful "just by their very existence."
And just like with cops, he adds, juries won't convict teachers for offing their black students.
One can assume that the legal system will treat armed teachers just like cops. Civilians are not allowed to discharge their weapons in public places except in the most extreme of circumstances, but cops are allowed to pop a cap in anything that frightens them. We've learned that cops are cowards who are easily spooked. The bar for a frightened teacher will be even lower. Having told the community that armed teachers are necessary to protect children, no jury is going to convict a teacher just because he or she mistakenly perceived a threat. And white America will rally around the poor teacher who emptied his clip into a "loud," "aggressive" student of color who "has a history" of smoking cigarettes behind the school and getting into fights.

I can see the media reports now: "D'LaQuan Freedman was shot dead after threatening local teacher Miss Mary Priss with projectile chicken nuggets. Priss believed Freedman had a gun in his lunchbox, which in fact only contained a Pokemon ball believed stolen from a white child. Though just eight, Freedman's permanent record revealed that the large, athletic boy received detention three whole times since his parents divorced, late last year."
Mystal concludes America is "entirely too racist" to handle allowing armed classroom teachers, and that minority children shouldn't have to die "because disgruntled white boys are shooting up their schools."
MORE: White teacher put on leave for lesson about racism
MORE: Class promises to 'heal' teachers of racism
IMAGE: minusequalsplus/Flickr
Like The College Fix on Facebook / Follow us on Twitter