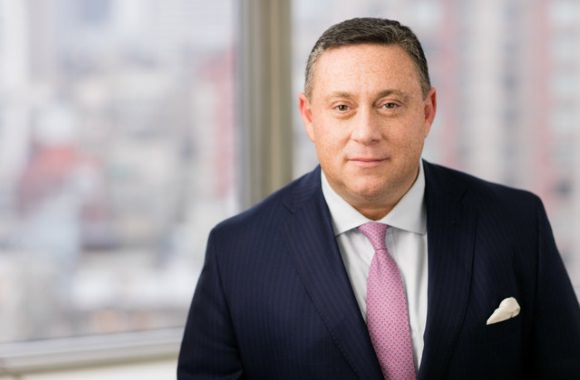 Attorney: "I challenge anyone to be a part of these disciplinary hearings from the beginning and not say to yourself once a week, 'My God, are they really doing this? Does anybody read the Constitution?'"
The luxury boutiques, specialty stores and eclectic dining of Boston's Newbury Street have long attracted the throngs of the college students who call the region home.
But many of the students enrolled in the area's 35 colleges now have a new reason to swing by—a law office entirely devoted to defending students wrongly accused of sexual assault recently opened shop there.
Nesenoff & Miltenberg, a New York-based law firm that specializes in Title IX cases as well as real estate disputes and business-related litigation, has debuted an office in the college-dense city of Boston after finding themselves traveling more frequently to the region.
"There has been a tremendous influx of Title IX cases in the past few years," said co-founder Andrew Miltenberg in phone interview with The College Fix. "These cases probably make up about half of our practice."
Title IX states that no person may be discriminated against in programs receiving federal funding, according to the U.S. Department of Education. In 2011, however, this law was reinterpreted when President Barack Obama issued a "Dear Colleague" letter that instructed university officials on how to adjudicate allegations of sexual assault.
Under Obama's direction, colleges across the country began to convict students on the lowest standard of proof. Furthermore, the letter demanded campus prosecutors fast-track the cases—with a goal of deciding them in less than 60 days—and strongly discouraged campus officials from cross-examining accusers, the Washington Post reported.
According to Miltenberg, what was supposed to be a well-intended policy has become a nightmare of due process violations for innocent male students.
"I challenge anyone to be a part of these disciplinary hearings from the beginning and not say to yourself once a week, 'My God, are they really doing this? Does anybody read the Constitution," he said.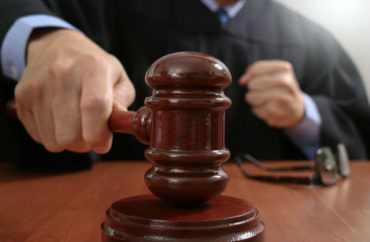 Miltenberg is considered one of the country's leading legal experts in the field of Title IX campus due process law, and his firm is currently working on several groundbreaking cases representing students across the nation. Miltenberg has represented more than 100 students at higher education institutions in 30 states, according to a news release announcing the new law firm's opening.
"A lot of young men and their families come to me with a sense of total despair," Miltenberg told The Fix, noting that often the allegations against them are sometimes totally false, or they feel the university is bearing down on them and they don't have a chance to explain the full context of what occurred.
"I just want to help them turn around what many have described as an almost Orwellian type of experience," he said. "There's a number of institutions I've dealt with multiple times, and I'd humbly like to think I've helped to change their policies."
According to Miltenberg, his firm is fairly selective when choosing which students to represent—typically less than a third of the students who call their office.
"There's a number of criteria they have to meet to make the case," he said. "There has to have been a situation that we think lends itself to us testing the school's investigation, hearing, conduct code or Title IX policies, and we have to be convinced we can have an impact—frankly we have to believe in the student."
In the past, Miltenberg's firm has defended students at Ivy League institutions like Columbia, where a young man was harassed in the "Mattress Girl" case; he was exonerated. In another case, the firm was able to help a disabled student who was expelled after a woman raped him.
MORE: Athlete accused of rape by Colorado State – not his sex partner – paid to drop lawsuit
MORE: Father speaks out after college-athlete son cleared of rape: 'How many young men have to have their lives destroyed?'
"It's not to say that all the allegations are untrue, right? I can't say that," the attorney said. "What I can say is that there is something very significantly and obviously wrong with the way that the investigation process unfolds, and the hearing is conducted, and the opportunities for an appeal."
"Those are the things that I think you can change and still have an environment where young women feel comfortable coming forward and making these allegations," Miltenberg added. "One of the things I don't understand, and I have to blame the activists, is how they've managed to create a construct where it's a zero-sum game—meaning you're either with us or against us. No, you can be against sexual assault and want to have a process we feel comfortable about."
Most students will learn a statistic during their orientation that one in five women will be sexually assaulted during their time in college. While this has been widely debunked, Miltenberg says it does not matter.
"Even one sexual assault is too much, and I say that as the father of a daughter who is a rising sophomore in college," he said. "But we must ensure a fair and transparent process for all involved."
MORE: Getting a judge to recognize anti-male bias in campus rape cases is a tall order
Like The College Fix on Facebook / Follow us on Twitter
MAIN IMAGE: Courtesy photo; secondary, Shutterstock