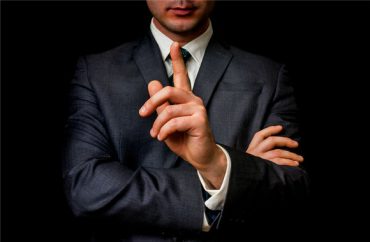 Civil liberties group says administrators are usurping faculty role
A law school has reinstated a professor who was suspended in the wake of an exam question he wrote that included censored versions of racial and sex slurs.
But the John Marshall Law School at the University of Illinois-Chicago is defending its continued investigation into Jason Kilborn's exam question, which it insists is not protected by academic freedom, as well as other unspecified "concerns."
Kilborn's Civil Procedure II question about employment discrimination referred to a hypothetical plaintiff whose managers "expressed their anger" at her by "calling her a 'n___' and 'b___' [sic]."
The law school then suspended the professor after he made a joke about his dean fearing that he would become "homicidal" in response to student criticism of the exam question.
The Foundation for Individual Rights in Education warned the taxpayer-funded university last month that it was violating its First Amendment and academic freedom obligations by investigating Kilborn. The university responded last week, claiming FIRE was legally wrong that the law school can't review the "pedagogical relevance" of classroom content.
Chancellor Michael Amiridis disclosed that the university had taken Kilborn off paid administrative leave and returned him to "active service" following its completed investigation into "safety concerns" – apparently referring to his "homicidal" joke.
But the university will not be bound by FIRE's absolutist conception of academic freedom, Amiridis continued, citing its "very strong commitments" to a "non-discriminatory, non-harassing work and learning environment" and the "privacy and safety of the entire campus community."
UIC is investigating "other concerns" about Kilborn unrelated to the exam question:
This matter involves multiple concerns and implicates the interests of several constituents, including not only Professor Kilborn but also the employees and students who have brought confidential concerns to the University's attention. The University rejects any suggestion that this investigation violates faculty rights or constitutes a sanction.
MORE: Duquesne fires prof for using n-word in pedagogical context
Amiridis claimed the university was trying to protect the professor's due process rights and academic freedom by investigating him. He noted the professor has already sought review of the investigation by the Faculty Senate's Committee on Academic Freedom and Tenure.
A lengthy footnote disputes FIRE's understanding of relevant case law on faculty speech that is "germane" to classroom content, such as an exam question.
The university disagrees that Kilborn's use of censored slurs was "necessarily germane to the study of civil procedure" or the more specific subject of attorney-work product: It has every right to review "the pedagogical relevance of the classroom content" he used.
In a blog post responding to Amiridis, FIRE emphasized that even if the "design of an exam" had less constitutional protection than a professor's lectures, the administration was still leading the charge against Kilborn, usurping the role of the faculty.
The civil liberties group questioned the administration's "narrow view of what is pedagogically relevant to a question about civil procedure." This field of law is "the method by which disputes are resolved, and most civil procedure examination questions will, as a matter of necessity, rely on hypotheticals founded in other areas of the law":
Kilborn's question is undoubtedly one about civil procedure, even if it necessarily relies on another substantive area of law in order to raise that question and, in the process, uses language (or, at least, a censored version of it) that some find upsetting.
This is not the "persistent intrusion of matter … that has no bearing on the subject of instruction" – an exception recognized by the American Association of University Professors – or language that is "gratuitously used … in an abusive manner," which is the test cited by an appeals court that FIRE mentioned to defend Kilborn.
Read the university's response and FIRE's blog post.
MORE: Law school suspends prof in fallout from exam question
IMAGE: NOBUHIRO ASADA/Shutterstock
Like The College Fix on Facebook / Follow us on Twitter