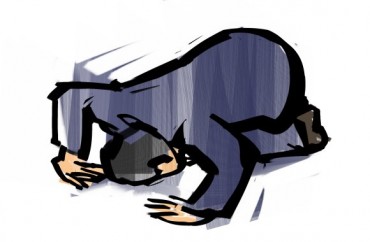 Lawrence University, a small liberal arts school in Appleton, Wisconsin, is the latest to give in to the demands of the college racial grievance industry.
In a letter to students, faculty, and staff, President Mark Burstein started off with an apology, claiming the college has "not moved quickly enough" on the making the "learning environment" one in which all students "can thrive."
"We have been too reliant on Lawrentians of color to educate our community on the central issues of race and identity," Burstein wrote. "This additional burden, plus a lack of resources, has prevented many from establishing an intellectual home in Appleton."
Naturally, this means creating staff positions and programs to indoctrin– er, um, educate everyone "properly" on matters of race.
Lawrence will add an associate dean whose primary responsibility is diversity and inclusion, a faculty member in ethnic studies and a staff member at the campus Diversity Center. The search for the new dean, who will lead efforts to attract a more diverse staff, address reports of bias and lead cultural competency training efforts, begins immediately […]
In addition:
— The school will shift resources to free two faculty members based in other departments to teach about Native culture and American Latino/Latina literature. Combined with the new tenure position, focused on contemporary African-American studies, these faculty changes will pave the way for the future expansion of the ethnic studies minor into a major.

— The school will contract with a Chicago-based organization for "cultural competency training," which will be offered, but not mandated, for all faculty and staff. The students' demands included required training, but Burstein said he's found when these opportunities are offered, Lawrence employees tend to take advantage.

— The school will simplify how students can report experiences of bias or grievances, a process that currently is too complex, Burstein said.
Keep in mind that these changes are being implemented because a group of 50 people created a set of demands.
In his letter, President Burstein also lamented the "community's inability to discuss constructively, different and passionately held opinions," and added "[t]oo frequently we avoid conflicting viewpoints or direct confrontation, and we silence the views of others."
Now … which political ideology is primarily responsible for that?
Read the full article and Burstein's full letter.
Like The College Fix on Facebook / Follow us on Twitter
IMAGE: Shutterstock