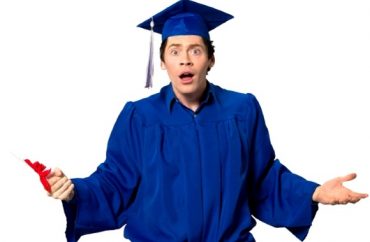 The family of a Mississippi high school valedictorian has filed a federal lawsuit alleging the honor had to be unjustly shared with a another student.
Jasmine Shepard would have been the first black valedictorian in Cleveland High School's 110-year history. However, the school says (white) Heather Bouse had an identical grade point average, and as such the two young women would be co-valedictorians.
The Washington Post picked up the story three days ago; CNN got around to it this afternoon. Not surprisingly, both play up the racial aspect of the situation by highlighting the community's struggle with desegregation issues. But neither gets to the bottom of whether the lawsuit's claims are actually accurate.
[Jasmine's mother Sherry Shepard] further claims that Jasmine Shepard was the first black valedictorian in Cleveland High's 110-year history. The other 109 were white, Sherry Shepard alleged.

"As a result of the school official's unprecedented action of making an African-American student share the valedictorian award with a white student, the defendants discriminated against J.S.," the lawsuit says, claiming Jasmine Shepard has suffered lost opportunities, mental anguish, pain and suffering as a result of the decision. …

School district attorney Jamie Jacks, who has staunchly defended the district's efforts to comply with federal desegregation orders over the years, said Monday that the district had not been served with Shepard's lawsuit.

But the district plans to file a motion to dismiss the "frivolous" suit, according to a statement from Jacks.

"The district has a racially neutral policy regarding the valedictorian honor. The policy is when there is a grade point average tie between two or more students, the students share the valedictorian honor," the statement said.

"In this case, the district followed its policy. The students involved had identical grade point averages and shared the valedictorian honor," it said.
In the Post's comment section and on those of the Shepard-supporting Facebook page titled "Justice for Jasmine," many have asked in one way or another "Why doesn't the district just show everyone that the GPAs are identical?"
The Family Educational Rights and Privacy Act (FERPA) would prevent the school district from giving out that information; however, it stands to reason that if the Shepard and Bouse families agreed to reveal their daughters' final GPAs, this whole matter could be resolved … and save taxpayers some unnecessary court costs.
Read the full WaPo and CNN stories.
MORE: Identical twins named co-valedictorians
MORE: Texas school officials silence valedictorian's speech on the Constitution
Like The College Fix on Facebook / Follow us on Twitter
IMAGE: Shutterstock