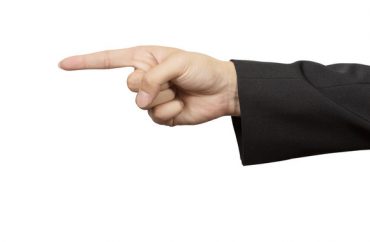 A year and a half after the University of Colorado-Boulder paid $15,000 and other consideration to settle a lawsuit by a student it suspended following rape allegations, the school is being sued by another accused student it expelled.
Denver alt-weekly Westword reports today that "John Doe" claims he was suspended and "excluded from campus" on April 17, 2014 – two days after CU-Boulder's Title IX investigator received an anonymous phone call accusing Doe of "raping Jane Does 1 and 2 in separate incidents, seven months apart."
Investigator Christina Gonzales, who is also named in the July suit, hadn't even talked to the two women about the allegations they didn't make themselves, nor to Doe, before taking adverse action against him:
The suit also says he was refused access to the investigative file until July 2, by which time he'd already been hit with sexual-assault-related accusations involving the two women and was told to submit a written statement; in it, he refuted the allegations.
MORE: CU-Boulder gives Frank Underwood a run for his amoral money
Here's the evidence cited by Gonzales that got Doe suspended, according to the suit:
The first woman was too drunk to remember meeting Doe at a fraternity party but "felt like she had engaged in intercourse," and was told that Doe had been "bragging about having sex with her" to people including her boyfriend (Doe's fraternity brother)

The second woman had a "bad experience" with Doe months later and wanted to know the alleged details of his encounter with the first woman

Outside investigator Alexandra Tracy-Ramirez (also named in the suit) "concluded that [Jane Doe 2] had been raped" after speaking with her
MORE: Georgia Tech pays $125K to make due process lawsuit go away
John Doe v. University of Colorado, et. al. by Michael_Lee_Roberts on Scribd
The suit alleges CU-Boulder violated Title IX through a process that was rigged against Doe as a man from the start.
He says his due process rights also were violated, owing to the "single investigator model" in which Tracy-Martinez ran the entire investigation, determined responsibility and issued a "corresponding finding," without any opportunity for Doe to appeal:
The university's code does not provide for a hearing on the charges, and the respondent is denied an opportunity to confront his accuser, question any witnesses against him and present his defense before an impartial decision maker.
MORE: Students who don't consent 'not required to resist' under CU policy
Ex-CU Student Accused of Sex Assault: University Discriminated by Expelling Me (PHOTOS)
https://t.co/hvto0xbQNL

— Westword (@DenverWestword) August 3, 2016
The school told Westword that the investigation "was administered appropriately, that the plaintiff received a fair opportunity to confront the evidence against him, and that his claims are unfounded."
The suit was filed by the same lawyer, Andrew Miltenberg, who has filed lawsuits on behalf of accused men around the country, and recently secured a $125,000 settlement on behalf of another.
Read the story, which also has a copy of the lawsuit that was later settled by CU-Boulder.
MORE: CU-Boulder investigators tried to extract confession from student
Like The College Fix on Facebook / Follow us on Twitter
IMAGE: Nuttapol Pingpittayakun/Shutterstock