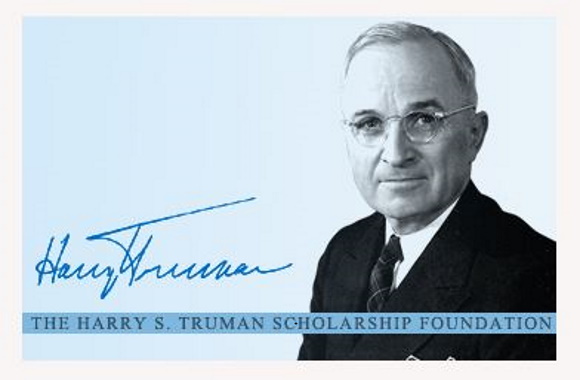 Students who identify as Democrats and progressives were given the vast majority of prestigious Truman Scholarship awards in 2020, continuing an annual trend that heavily favors left-leaning recipients, according to an analysis by The College Fix.
Of the 62 recipients of the $30,000 federal scholarship, which is supposed to be bipartisan, only four have worked for a Republican politician or a conservative organization.
In contrast, 19 of the award recipients have worked for either a Democratic politician or a progressive organization, with another 25 listing a progressive issue as one of their primary causes, such as social justice, LGBTQ activism and "anti-colonial advocacy."
The remaining 14 winners expressed no political leaning.
This year's batch of Truman Scholars was announced earlier this week. The highly prestigious award is granted each year to a new set of college juniors to help them attend graduate school.
The award was established by Congress as a nonpartisan federal program, and recipients must pledge to serve three of their first seven years after graduation in public service.
In 2019, The College Fix found that only three of the Truman Scholarship recipients had worked for a Republican politician or conservative organization, while 19 had worked for Democratic politicians or progressive organizations. An additional 21 recipients, or 34 percent, had advocated for overtly liberal causes.
In 2018, The Fix found that not a single Truman award recipient was a self-described conservative or Republican.
"The Truman Foundation is committed to identifying aspiring public service leaders throughout the United States," foundation Executive Secretary Dr. Terry Babcock-Lumish told The College Fix in an e-mail. "The challenging issues Americans face are not necessarily partisan — and they need not be."
Babcock-Lumish told The Fix that the Truman Foundation does not ask for applicants' political affiliations, saying "we welcome Truman applications from the leaders of College Republicans and College Democrats alike."
As for the 2020 group of 62 new Truman Scholars, they were selected from among 773 candidates nominated by 316 colleges and universities.
Of the 19 award winners who worked for Democratic politicians, several took part in the Democratic presidential primary. They volunteered and interned for presidential aspirants Elizabeth Warren, Bernie Sanders, Kamala Harris, and Amy Klobuchar. Others were either active in the College Democrats or worked directly for the Democratic National Committee.
Of the four Truman scholars who worked for Republican politicians, one interned for Texas Gov. Greg Abbott, one worked for U.S. Sen. John Thune, and two served as staffers for GOP congressmen. One of these students, Mitchell Lenneville of American University, also spent time as a speechwriter for U.S. Attorney General William Barr.
Over 40 percent of the students, while not having actively participated in electoral politics, listed a progressive issue as one of their primary academic causes. These included "social justice," "exploring racial bias in the criminal justice system," "anti-colonial advocacy," "environmental justice," "the institutionalization of rape culture in the United States," "erasing Latinx agency," and "educating folx on LGBT+ issues."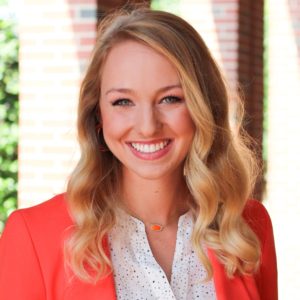 As in past years, the students who indicated no political leaning are primarily involved in either the sciences or military service. Adrienne Blakey (pictured), for instance, has spent her time at Oklahoma State University "co-developing a new wheat variety."
Kerry Eller of Northeastern University "has conducted health research on meniscal tears, assays for visual impairment models in zebrafish, and the musculoskeletal effects of obesity," and, quite topically, has done research "to track vector-borne illness."
Tina Marshalek of the University of Wisconsin-Madison, herself homeschooled, lists herself as seeking to advance "equitable educational opportunities for homeschoolers." Marshalek is also an advocate for textbook affordability, hoping to aid low-income students.
"We support all of our Truman Scholars along their paths in public service, regardless of their politics," said Babcock-Lumish, adding that "We are proud today to have Truman Scholars from across the country and party lines on the frontlines of COVID-19 surveillance and response."
Another analysis by The Fix found that the awards for another prestigious award, the Rhodes Scholarships, followed a similar ideological bent. Of the 32 Rhodes scholars announced last year, only 13 had biographies that were unassociated with progressive causes.
Following the lead of the 2020 Rhodes Scholarships, the Truman Scholarships welcomed their first transgender award winner this year. That honor went to Sam Zilli, a former helicopter mechanic in the United States Navy who is currently hormonally transitioning.
A student at the Berklee College of Music, Sam is working "to improve supports for future trans* students and increase awareness of how hormones change professionally-trained voices," among other issues.
There have been 3,322 Truman Scholars selected since the first awards were made in 1977, including notable political figured like United States Supreme Court Associate Justice Neil Gorsuch (1987), U.S. Senator Chris Coons (1983), former National Security Advisor Susan Rice (1984), New York City Mayor Bill de Blasio (1981), and 2020 Vice Presidential aspirant Stacey Abrams (1994).
In addition to the money, the scholars also receive priority admission and supplemental financial aid at some premier graduate institutions, leadership training, career and graduate school counseling, and special internship opportunities within the federal government, according to the foundation.
MORE: 2020 Rhodes Scholarships heavily favor progressive candidates
IMAGE: The Truman Foundation
Like The College Fix on Facebook / Follow us on Twitter