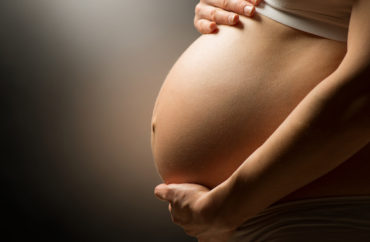 Conservatives should acknowledge and accommodate the biological reality of being female
Conservatives seeking to reach more women might make easy inroads by acknowledging and accommodating the biological reality of being female.
"The new woke political correctness around trans issues are in a fundamental tension with the popular liberal view on feminism that powered the success of the women's rights activism over the past half century," evolutionary biologist Colin Wright wrote Sunday in an op-ed for Newsweek.
"And the truth that's beginning to emerge as the Democrats try to motivate their base around abortion is that they have committed themselves to such radical ideologies about sex and gender in recent years that they can no longer leverage abortion as a women's rights issue," he continued. "After all, they now believe that men can get pregnant."
Even Apple contributed a "pregnant man" emoji to express the sentiment.
Wright analyzed a May 3 essay in The Washington Post by its editorial board on the Supreme Court leak of the Roe v. Wade draft opinion. He found "pregnant individuals" and "pregnant people" among its 837 words. "Conspicuously absent" was the word "woman," he noted.
Wright also cited the ACLU's Orwellian rewrite of a famous Justice Ruth Bader Ginsberg quote with the words "she," "her" and "woman" replaced with gender-neutral terms.
With Justice Ruth Bader Ginsburg's death, we lost a champion for abortion and gender equality. And on the anniversary of her death, the fight to protect abortion access is more urgent than ever. pic.twitter.com/vIKadIHouN

— ACLU (@ACLU) September 18, 2021
Meanwhile, academics sympathetic to transgender ideology employ the word "woman" to mean something circular and incoherent, if they use the term at all. The dictum "trans women are women," Helen Joyce wrote in her book "Trans," "raises and leaves unanswered the question of what, then, the word 'woman' means."
Historian Gillian Frank recently evaded the term, speaking of "pregnant people and abortion seekers."
I am a historian of abortion. I have written extensively on life before Roe. The undemocratic decision to rescind Roe v Wade is a disaster that will create misery and will endanger pregnant people & abortion seekers.

— Gillian Frank PhD (@1gillianfrank1) May 3, 2022
Wright wrote: "As those on the Left continue to make these conscious omissions, they forfeit their credibility as champions of women's rights and squander any chance they may have had to galvanize support."
For decades, the Left has appealed to female voters by depicting itself as concerned with issues relevant to biological womanhood: for example, discrimination and harassment, domestic violence, maternity leave, and abortion. It seems to have worked: in every presidential election since 1980, the Democrat got a higher percentage of female votes than male votes, according to the Center for American Women and Politics at Rutgers.
But women who are not steeped in gender ideology may begin to feel alienated from a party and political movement that denies that they are a meaningful constituency, or even a real entity.
As Wright said, this movement is "fringe."
MORE: University of California tells staff that 'woman' and 'female' are 'not necessarily linked'
IMAGE: Subbotina Anna / Shutterstock
Like The College Fix on Facebook / Follow us on Twitter