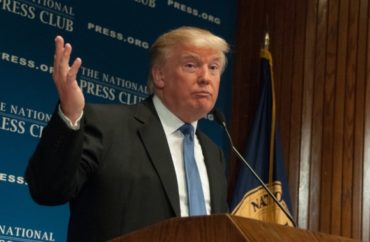 Since 2017, 0.1 percent of all funds contributed to 2020 presidential candidates by Harvard University faculty have gone to incumbent President Donald Trump, according to an analysis by The College Fix.
According to Federal Elections Committee data, Trump has raised only $538 from Harvard employees, while his longshot Republican primary challenger, former Massachusetts Governor Bill Weld, has raised $3000.
Since the beginning of 2017, Harvard employees have contributed over $220,000 to the presidential campaign of former Harvard professor and current U.S. Sen. Elizabeth Warren, the most any candidate has raised from the school's faculty. Warren's haul is nearly twice as much as the next highest-earning Democratic primary candidate, former South Bend Mayor Pete Buttigieg ($111,000). Buttigieg exited the race on Sunday night.
Since 2015, Harvard is Warren's third-largest single contributor, behind EMILY's List and Womencount PAC. Warren began as a professor at the school since 2006 prior to being elected to the U.S. Senate in 2012.
In total, Harvard faculty members have contributed over $521,000 to presidential candidates since the beginning of 2017. Harvard accounts for 31 percent of all contributions to candidates from Ivy League schools. (Dartmouth's faculty, by comparison, contributed only $58,000 to presidential candidates during that period.)
Together, Republicans (Trump and Weld) have raised about 0.7 percent of the total amount contributed by Harvard faculty.
Well behind Warren and Buttigieg in the race for Harvard contributions is Vermont Sen. Bernie Sanders, who in recent weeks has been catapulted into frontrunner status in the Democratic primary. Sanders, a graduate of the University of Chicago, has raised only $99,000 from Harvard faculty during the current presidential cycle.
That period has also seen Warren slip significantly, as she has finished no higher than third in any caucus or primary to date, including fourth-place finishes in Nevada and Vermont, which neighbors her home state of Massachusetts. Before Super Tuesday, Warren only had eight delegates – just one ahead of Minnesota Sen. Amy Klobuchar, who has raised one-third the amount of money for her campaign before bowing out on Monday.
FEC fundraising data includes funds raised by candidate committees and Super PACs, both of which are disclosed by law. Funds donated to independent expenditure groups do not have to be reported to the FEC.
Yet after long maintaining she would not accept help from Super PACs, Warren last week said she would accept help from the pro-Warren Persist PAC. Shortly after her announcement, Persist PAC made a $9 million Super Tuesday ad buy on Warren's behalf. The FEC reporting period is weeks away, so it is unknown who has contributed to the PAC.
In total, nine Harvard faculty members gave Warren the maximum $2,800 contribution in 2019, five of whom are professors in the Harvard Law School.  Pete Buttigieg collected three $2,800 contributions from Harvard faculty during that time.
According to data compiled by Business Insider, Harvard has the highest average professor salary at $226,000 per year. During her tenure at Harvard, Warren was consistently one of the school's top earners, pulling in $350,000 in 2009. As of 2019, Warren's husband, law professor Bruce Mann, earned around $400,000 per year, according to tax documents.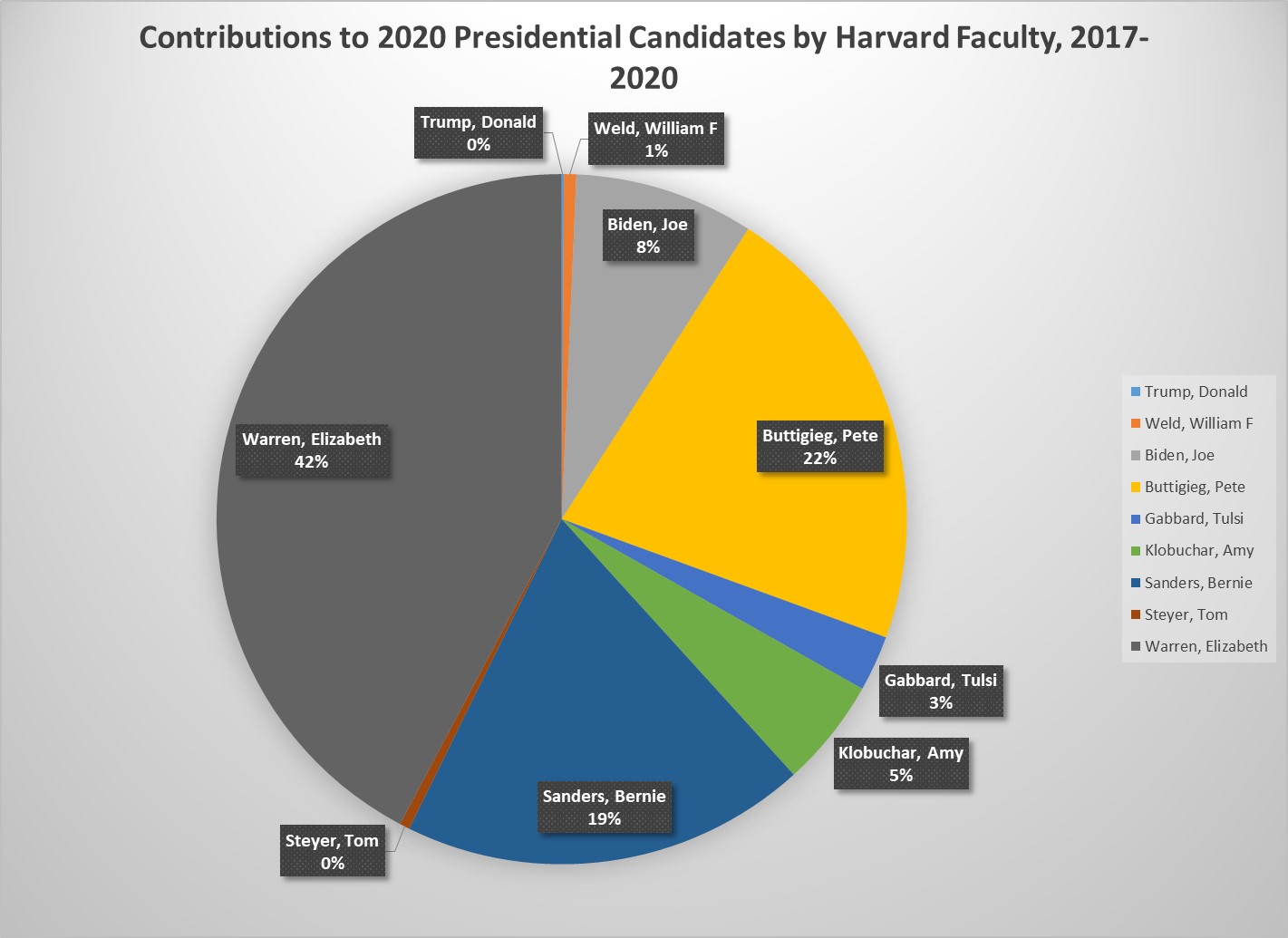 MORE: Nearly two-thirds of Ivy League donations go to Warren, Sanders
IMAGE: Shutterstock.com
Like The College Fix on Facebook / Follow us on Twitter