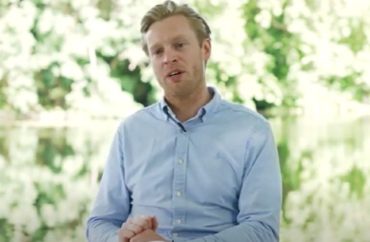 'Plausible' to argue that letting meat eaters drown is the moral choice, professor argues
It is "plausible" that there is a moral case for letting meat eaters drown, according to an Oxford University philosopher.
Michael Plant argued in the Journal of Controversial Ideas that in a hypothetical situation it could be justified to let people who eat meat drown, since they cause "suffering" to animals.
He is a research fellow at Oxford University's Wellbeing Research Centre.
In his paper, Plant wrote that many people accept a duty to save strangers' lives, such as a child drawing in a pond, while also accepting that it is wrong to cause the suffering of animals in factory farms. According to Plant, this creates a major problem for those who accept and practice the vegan lifestyle.
This is because both of these moral principles are actually in conflict with one another if the person in danger is a meat eater and the cause of continued animal suffering.
He wrote the vegan has no obligation to save a person, despite their inclination to follow a duty to save others.
Plant (pictured) wrote it is "surprisingly plausible" that letting a meat eater down is a "lesser evil" under this argument, which he called the "Strong Anti-Carnism Thesis."
"The basic argument is this: for each year of meat eating by a human, that creates about five years of chicken life," he wrote. "So, if we consider just that, and think that those animals have lives which are nearly as bad as human lives are good, then the Strong Thesis is no longer inconceivable."
He said of the "many objections" he considered, "none of them seem to offer a decisive reason to reject the Strong Thesis for someone who thinks meat eating is wrong and animals in factory farms suffer intensely."
The College Fix reached out to Plant twice in the past three weeks to ask for clarification on his position, including his comparison of human and animal suffering. He has not responded.
MORE: Vegan activists demand right to opt out of animal dissection in biology classes
However, two philosophy professors contacted by The Fix took issue with Plant's argument.
Patrick Lee, a philosopher and director of Franciscan University of Steubenville's Center for Biothetics, called Plant's argument "outlandish," in an email to The Fix.
Professor Lee said "the proposal that we can know that a person who's meat-eater will cause more evil than good is outlandish."
Society is "not in a position to make that kind of measuring or weighing," Lee told The Fix.
"There is a basic moral principle directing to easy rescue: we ought to care for persons and their intrinsic flourishing—that's the basis principle of morality—not exerting some effort to help one if doing so would not conflict with other serious intrinsic goods would violate that basic principle," Lee said.
Boston College philosophy Professor Peter Kreeft said human and animal suffering are not comparable.
"I do not weigh animal suffering against human suffering any more than I weigh animal novels or astronomy against human novels or astronomy; they are incomparable," Kreeft told The Fix via email. "Humans are immortal souls and of intrinsic value."
MORE: Fight racism by eating vegan, professor argues
IMAGE: Wellbeing Research Centre/YouTube
Like The College Fix on Facebook / Follow us on Twitter